 3-4 new games monthly
Jackpots
Want to get
WorldMatch

games for your casino?
WorldMatch
has a wide portfolio of games, which have unique themes, sound effects, high quality and mobile compatibility. In addition, dashboard is located in one place in every game, for the convenience of your players.
Pros :
Up to 4 new games per month
Vast games portfolio
All-in-one games solution
Cons :
Not the biggest and well-known supplier
About the company
WorldMatch is among the most prominent game suppliers in the igaming industry. It is WorldMatch that brought HD games to the market and invented integration via social networks. With over 200 high-end tailor-made games, bonuses and jackpots, it is a proper solution for enlivening your casino.

WorldMatch was established in 2000 in Padova, Italy, where its office is located. It is mostly focused on the Mediterranean region, including Italy and Spain, but is 'always willing to head towards new markets', as stated by the company's Executive Director, Andrea Boratto. This is why Softgamings and WorldMatch have been in cooperation to offer the gaming content in Turkey, Greece and Eastern Europe. At present, WorldMatch products are played at in over a hundred casinos around the globe – Fantasino, DuduBet, Magical Spin, Vbet, EuroCasino, BonanzaGame etc.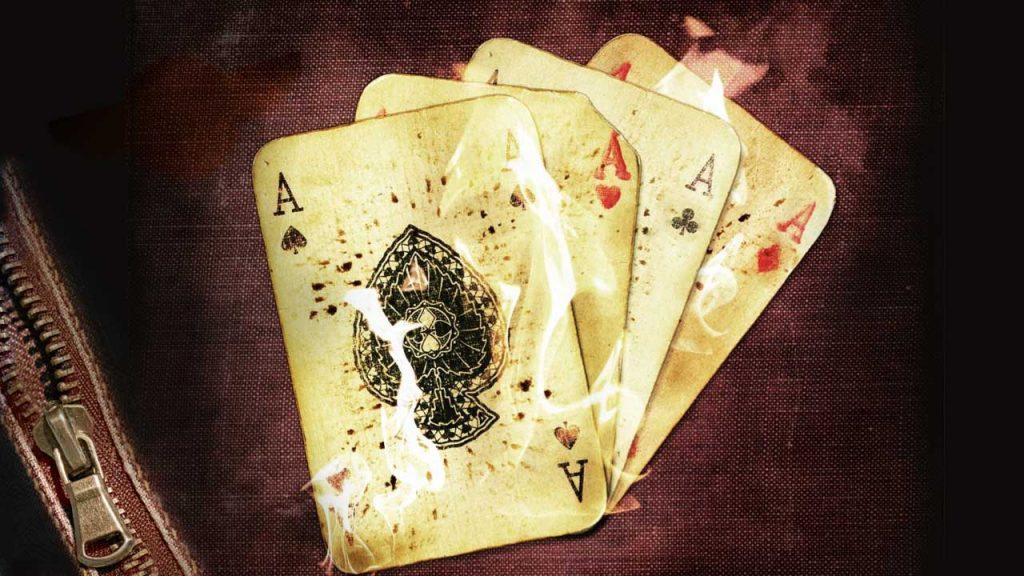 Regardless of the phase your business is currently in, WorldMatch is a provider worth considering. If your company is fairly new, you could theoretically start by offering smaller providers and their products on your website, just to get things started. However, going with a giant such as WorldMatch could launch your business to the moon in no time! Of course, a proper business plan and hundreds of other decisions will be the main reasons for your success, but working with the best from the industry will definitely contribute a lot.

WorldMatch is a proud owner of over 200 casino games. You might know that the company has existed for a long time, but did you know that they were business veterans even before founding WorldMatch?

The fact that they are releasing at least three games each month proves how hard the developers are working. Delivering new products on a monthly or even weekly basis is something top-notch companies need to keep up with these days. So far, WorldMatch had zero issues when it comes to new products, as they always find inspiration for new games, whether it is a 3D slot machine or a classic table game.

WorldMatch API Integration
WorldMatch is an all-in-one solution — you'll get slot machines, video poker, and table and lottery games on your website live and running in no time. The fastest and the most effective way to get all of this is through SoftGamings unified API. All it takes is a couple of days for our developers to complete the integration process and you'll get not only WorldMatch games but products from 25 other world-class companies as well!

There are several bundles available, and WorldMatch is included in the slots bundle which comes with the previously mentioned 25 software suppliers. Chances are that you won't find anything as valuable as this.

The most important thing nowadays in business is keeping up with the competition, and you won't be able to do so by spending days or even weeks getting suppliers integrated into your network of products one by one. Time is money, and SoftGamings unified API saves you both.

Key features
3-4 new games per month
HD graphics
Original sounds and music
Graphics can be diversified according to the tastes of the users
HTML5, iOS, Android
All kinds of jackpots – fixed, progressive, local, group, pooled, single bet line, all bet line, cross-platform
Possibility for a player to post about his or her success on Facebook or Twitter
All the games have the game dashboard at one and the same place to ensure quick and pleasurable gaming process
Game history
Platform and Integration
According to WorldMatch, it provides 'the fastest and most powerful cloud platform on the market' – Cloud Gamings Center. It is a turnkey management open platform that allows you to integrate all the necessary gaming content.The platform features advanced multilingual back office, including 150 payment methods, multi-currency, customizable reporting system, content management system and marketing tools. An operator can track players' accounts in real time, receive all the details on funds transactions, offer unlimited number of currencies and different customer retention programs, e.g. introduce VIP points.

Security
WorldMatch ensures operators' security in several ways:

By creating customized profiles with different levels of access
By introducing anti-fraud tools
By providing daily backups of servers to protect data
By being licensed in all relevant jurisdictions
WorldMatch also uses the RNG (Random Number Generator) technology for all of its games to ensure fair play.

Promotions and bonuses
WorldMatch's sophisticated platform offers a variety of bonuses to facilitate player engagement and retention. Just some of the bonus features include:

Registration bonus
Birthday bonus
Invite a friend bonus
1st monthly deposit bonus
To the present day, WorldMatch offers a Casino Games Suite which includes 200+ games:

160 slots
30 table games
12 video poker games
All of them come in high resolution (up to 1280 x 720 pixels). Owing to the provider's new technology, it is now available to release 3-4 games on a monthly basis, while most of the other providers stick to 1-2 games. All of the games have a jackpot winning opportunity and bonuses, among which there are double deposit, free spins, discounts etc. WorldMatch's another competitive advantage is the possibility to customize their games according to the needs of an operator, diversifying graphics and adapting it to the tastes of the players. Due to this, the provider is believed to have 'the most comprehensive games bouquet' in the industry, as stated by the Askgamblers portal.

Get acquainted with some of the World Match's games:
Circus Evolution video slot
This game is funny, colourful and offering great chances to win. 5 reels, 3 paylines, fast play, spin stop and a line of other peculiar features will keep your players engaged.

Need For Spin video slot
Need For Spin features innovative speedometer which functions as a Win Multiplier. Bonus games let your players to take part in a crazy race and experience new features as the game goes.

Xcalibur video slot
The game is devoted to the knight legend of Camelot and lets the players feel the atmosphere of chivalry. Free spins, wild symbols, autoplay and some more features add extra pleasure.

Vampire Killer video slot
This slot brings the player to the dark and terrifying atmosphere of Transylvania, with the Count Dracula and other characters of the legend. Special game features and excellent HD graphics make this experience unforgettable.

Mega Jack video poker
The chance to win in this kind of poker is higher than in others. In addition, glamorous atmosphere and advanced control toolbar will keep players excited.

Craps table game
Craps is a classical and popular game among igamers. Trying to reach the goal of predicting the lucky numbers is made more pleasurable due to excellent graphics, user-friendly interface and extra bonuses.

Mobile Gaming
WorldMatch offers 65 slots and 12 video poker games on mobile. All of the games are in HTML5 since 2016, also supported on Android and iOs. Mobile and desktop versions have the same engine, so a player can change a device and continue to play from the same point.

Adress: Via San Marco 11/C, 64, Padova, PD 35129, IT
As you decide to choose a gaming provider, there are peculiar things you have to check out and critically objectify to clear real doubts and to reaffirm the authenticity of such gaming provider. Below are frequently asked questions about WorldMatch:
WorldMatch is a pioneer online gaming company that supplies gaming solution and products across Europe. The Italy-based gaming provider was established in the year 2000, and it has been renowned for the premium gaming solutions and products it delivers to the iGaming market. Since its inception, WorldMatch has been specialising in the design and supply of online casino games that feature state-of-the-art gaming products and thematic content which cater to the tastes and preferences of casino operators as well as their players.
2. What types of services does WorldMatch offer?
WorldMatch is internationally renowned for its commitment to innovation, state-of-the-art technology, product quality and cutting-edge services. The gaming provider offers an array of unique gaming solutions which have been implemented on hundreds of online gaming platforms. The gaming solution includes Video poker, Slot machines, Octavian games, Roulette games, Table games, and Jackpot games.
3. How versed is WorldMatch's gaming portfolio?
The world-class gaming provider offers a comprehensive gaming portfolio. Its gaming portfolio includes: Over 200 Slot Machines with innovative features, state-of-the-art technology, stunning HD graphics, thematic background music and sounds; A full range of Jackpots on Slot Machines and Video Poker games. The Jackpots include fixed Jackpots, Progressive Jackpots, Local Jackpots, Group Jackpots, Pooled Jackpots, and Cross-platform Jackpots; Octavian games that deliver a thrilling and funny game experience; Variety of Roulettes with cutting-edge graphics and amazing ergonomics; A huge variety of Table Games with cutting-edge graphics and amazing ergonomics; All the variants of Video Poker games available on the market with state-of-the-art technology and excellent graphics. All the games are fully compatible with both Desktop and Mobile browsers.
4. Is this gaming provider licensed and regulated?
For a world-class gaming provider who is committed to fairness, excellence, and trustworthiness, pursuing and obtaining licensing and certifications from the iGaming markets is expedient. WorldMatch is licensed and certified by Malta Gaming Authority (MGA), Gaming Associates, Quinel, NMI Metrology and RNG certified. Hence, players can be assured that the games and solutions provided by WorldMatch are tested and trust.
5. Which WorldMatch's games are popular?
The gaming provider crafts games (Slots, Roulettes, Table, Video Poker, etc.) that are engaging, thematic and innovative. However, some particular games stand out exceptionally as popular among the other games. Some of the favourite games are Slot Cup, Viking Legend, Hercules, Casino Hold'em, Hi-Lo, Fair Roulette, American Roulette, The Saloon, Super Las Vegas, Uca Age, and Blast.
6. Why integrate WorldMatch through SoftGamings?
SoftGamings' unified API integration is well-packaged to integrate the innovative games from WorldMatch on any casino seamlessly. The expert team at SoftGamings are responsible for overseeing the daily requests of operators while the skilled customer support specialists are always on the alert to solve potential issues and respond to routine queries. The customer support is available and accessible round the clock, 24/7.