 70+ games
Superb graphics
Light games – 3MB
Want to get
Spinomenal

games for your casino?
Spinomenal
provides games with remarkable graphics and game features. These are nice games to play from mobile since they weigh very little.
Pros :
Mobile-oriented
Big choice of mobile games
Good graphics
Light games
Cons :
No regular new releases
Poor choice of non-slot games
Spinomenal is a provider of over 70 games with excellent graphics and exciting features. Your players will appreciate these cross-platform and super-light games.
Spinomenal is an innovative provider of online games that fully support HTML5 features. The company started its work in the late 2014 and even within such a short time frame managed to create up to 70 games.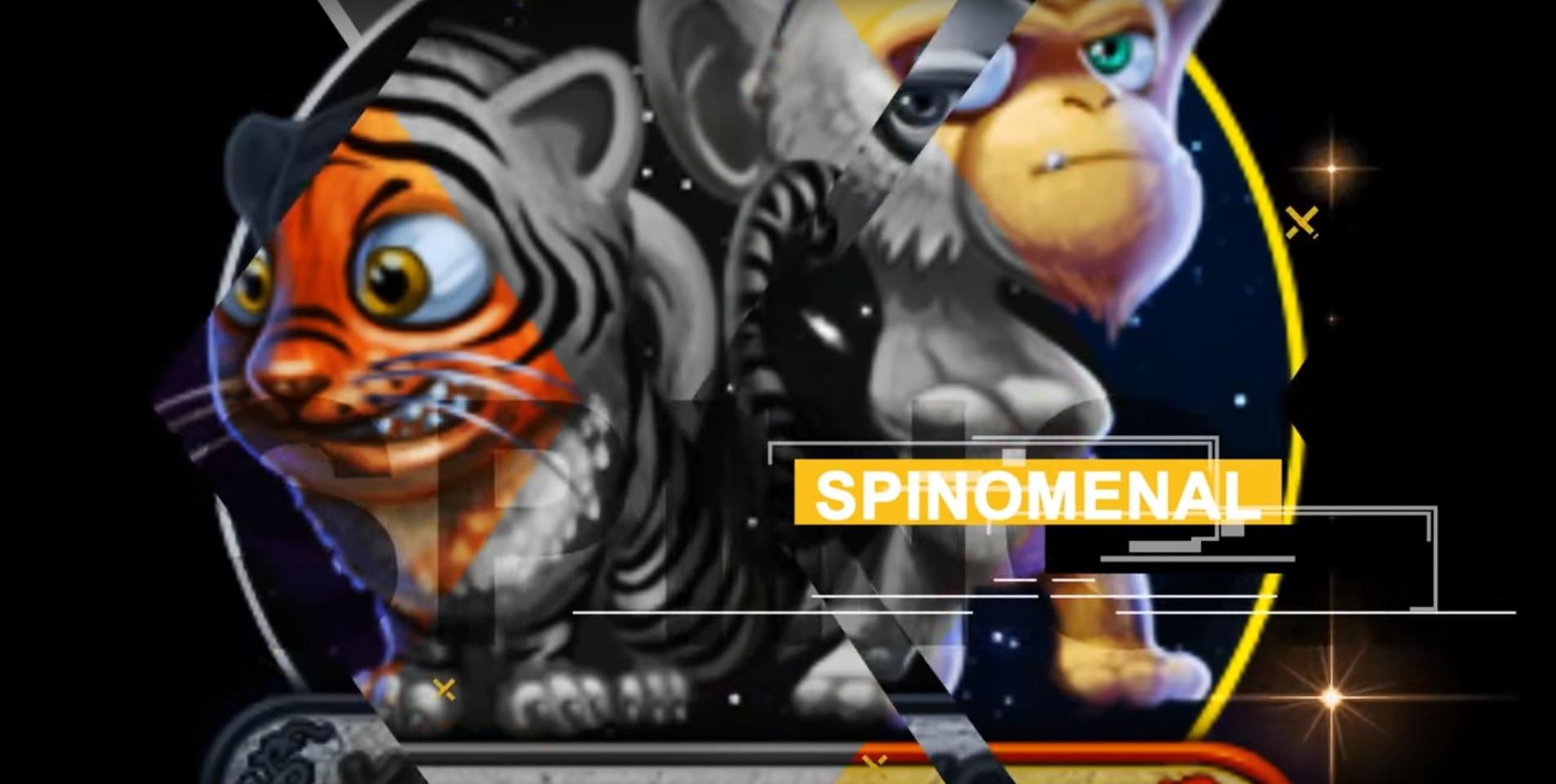 If you are looking for light games, outstanding graphics, and mobile-optimised products, Spinomenal is the right provider for you. Their games are extremely memory light — no game takes up more than 3 megabytes. Considering how advanced storages are nowadays, this doesn't sound important, but when your business is counting thousands of different games, memory could become an issue, especially if you are looking forward to implementing live streaming from studios.

When it comes to games other than slot machines, Spinomenal has 7 products to offer:
Two from the table games category — European Roulette V.I.P. and European Roulette
Five from the lottery category — Super Mask, Monsters Scratch, Donut Rush, Scratchy Bit, Signs of Fortune, Secret Cupcakes, and Red Square Games
Spinomenal is a proactive company with new products coming out every now and then. Unlike some other providers, they do not have a strict schedule when it comes to releasing new games, which can be a good thing. You can be sure that they have invested enough time and resources in developing a top-notch game before releasing it to the public. Since there is no pressure and no impossible-to-meet deadlines, they can fully focus on what matters — creating amazing games.
Their most popular slot machines are Demi Gods II Expanded Edition, Siren's Treasures, Lemur Does Vegas, Parrots Rock, Divine Forest, Fruits Deluxe, Lilith's Passion Enhanced Edition, and Cupids' Strike.

Spinomenal API Integration
Spinomenal managed to develop over a hundred different casino games in the past five years, which is how old the company is as well. If you like what you've read so far about Spinomenal, there is only one logical thing to do — provide your customers with their products directly from your website. The best way to do that is by using our unified API. SoftGamings unified API comes with over 50 providers besides Spinomenal.

However, you can select one of the bundles available on our website, which lowers the total price of integration and might suit your needs better. Instead of paying tons of money for every single software solution, you can get everything you need by only paying for and going through one installation process.

Note that you control everything; we are here just to do the hard work and possibly make some suggestions if needed. Regardless of your code, our developers will integrate the API in a way that will allow it to run smoothly 24/7.

Spinomenal games that are currently in demand
Toys of Joy
88 Lucky Charms
Lucky Miners
Greedy Servants
Very Big Goats
Its high-speed slots excel at loading time, have an optimal set of expandable features and excellent graphics, – the quality of it speaks for itself. A player can engage in a broad variety of different themes that are aimed at collective entertainment: jungles, Asian riddles, pets and more.
For those who are looking for some racy ideas, cheeky adult-party games (like Soccer Babes, Forbidden Slot and Dinner of Fortune) will certainly bring the fun factor up.
Over 70 slot games
Full mobile and browser support
Cross-platform solutions
Unparalleled gaming experience
Lightest games in the market (less than 3MB per game)
Roulette
Black Jack
Baccarat
Casino Hold'em
So far, Spinomenal has 2.5 million players. This provider always goes the extra mile, constantly striving to add more value to brand's promise.
Adress: Israel, Israel, +972 5120216, IL
In the choice of an online casino provider, quite some things must be considered and critically looked into to dispel existing doubts and to reaffirm the authenticity of the casino provider. Below are frequently asked questions about Spinomenal:
Spinomenal is an online gaming provider with a trail-blazing team of gaming professionals who are full of concepts and ideas aimed at distributing cross-platform games for worldwide consumption. The gaming provider has its grand entrance into the gaming community in 2014, and ever since, Spinomenal has kept on delivering a friendly, reliable and engaging gaming experience to all gamers on the platform.
2. What types of services does Spinomenal offer?
Since Spinomenal entered the gaming market, the gaming provider has been crafting unique services for casino operators and their players. Some of the services delivered by Spinomenal include High-speed slots, Social casino, and cross-platform games. With such innovative services provided by Spinomenal, casino operators are better equipped to scale their online gaming business.
3. How versed is Spinomenal's gaming portfolio?
The trail-blazing gaming provider has a relatively versed gaming portfolio. Spinomenal has over 100 games available for casino operators to offer their players for enhanced enjoyment and recreation. The games also come with the massive opportunity for players to make real cash from their stake. The game library includes Table games, Scratch Cards, Slot games, and Lottery with developed with HTML5, the future of online gaming, to create some of the high-end cum cutting-edge games in the gaming industry.
4. What are the favourite games are available on Spinomenal's platform?
Out of the 100+ games available on Spinomenal, some games are trendy and engaging. The games include Demi Gods II, Reviving Love, Tiki Rainbow, Cupid's Strike, Parrots Rock, Book of Guardians, Hunting Treasure Deluxe, Lotus Kingdom, Chest of Fortunes, Golden Dynasty, Greedy Servants, Slot 'N' Roll, European Roulette, Lucky Miners, and Wealth of Monkey.
5. How often does Spinomenal release new games?
Spinomenal is the fastest growing gaming content provider in the gaming industry. The gaming provider releases 1-2 new games every month and always come with quality graphics and intriguing features that offer maximum fun to players.
6. Why integrate Spinomenal through SoftGamings?
SoftGamings' unified API integration is well-packaged to integrate the gaming products from Spinomenal on any casino seamlessly. The expert team at SoftGamings are responsible for overseeing the daily requests of operators while the skilled customer support specialists are always on the alert to solve potential issues and respond to routine queries. The customer support is available and accessible round the clock, 24/7.