 Football betting every 90 seconds
Innovative games
Want to get
1X2 Network

games for your casino?
1 X 2 Network is the pioneer of virtual football and also offers bingo, scratch-cards, slots and other games. Found in famous casinos of the world, it is definitely great acquisition for yours.
Pros :
Great variety of games
Pioneers of virtual football
Cross-compatibility
Table games of high quality
Solid reputation
Cons :
Not the best provider of slots
Limited distribution of gaming content
1X2 Network est le pionnier du football virtuel. Il propose également d'autres sports virtuels. Vos joueurs apprécieront la large gamme de produits du fournisseur.
Les avantages de l'intégration SoftGamings
Lancement rapide
Bonnes publicités
API unifiée unique
Compatibilité mobile
Recommandations des meilleures pratiques
Des paries sur le foot toutes les 90 secondes
Jeux innovants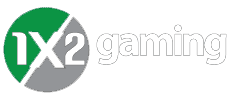 1×2 Network est une véritable légende du secteur des jeux de hasard du Royaume-Uni. Au cours des 15 dernières années, cette société a su acquérir une grande réputation, en même temps qu'elle a su établir de solides relations de partenariat avec les principaux acteurs du marché. À ce jour, en 2018, 1×2 Network a quelque chose de neuf à proposer dans l'histoire des jeux de hasard et est prêt pour les nouvelles réalisations.
À propos de la société
1×2 Network (avant juin 2017, 1×2 Gaming) a été créée en 2002 au Royaume-Uni. Le siège social se trouve à Hove (Brighton & ville de Hove). Même si ce fournisseur est très populaire et jouit d'une bonne réputation, la gestion est toujours menée en privé et a un petit effectif (environ plusieurs dizaines d'employés).
Contrairement à la plupart des fournisseurs modernes qui préfèrent se spécialiser dans une niche, 1×2 Network développe non seulement des jeux de casino classiques mais aussi des sports virtuels (tennis, courses de chevaux et de chiens, football et rugby), des jeux instantanés et du Keno.
Constamment en ajoutant de nouveaux jeux au portefeuille et en concluant de nouveaux contrats, en juin 2017, le fournisseur a redénommé 1×2 Network et a lancé « Iron Dog Studio » – une nouvelle sous-société.
---
Plateforme et intégration
L'intégration de 1×2 Network soft est une option parfaite pour les opérateurs préférant le système « One Wallet ». Tous les jeux sont intégrés dans le portefeuille actuel (le compte du joueur). En même temps, la société s'est occupé des opérateurs travaillant avec les plateformes populaires (OpenBet, iSolutions ou Finsoft) afin qu'aucun problème d'intégration n'apparaisse.
Une fois l'intégration terminée, l'opérateur sera en mesure de personnaliser les paramètres (par exemple, les paris min et max). De plus, le client obtient également un panneau d'administration unique fournissant à l'opérateur les rapports et une capacité à administrer les paris.
---
Jeux
Quand il s'agit d'un portefeuille diversifié, 1×2 Network pense avant ses concurrents. Et il ne s'agit pas seulement de la quantité (l'entreprise compte environ 100 jeux, certains de ses concurrents en ont plus), mais aussi de la diversité. Quel fournisseur peut vous offrir des machines à sous et Keno, des jeux de table et des jeux instantanés ainsi que les sports virtuels ?
Vous pouvez consulter certaines des solutions de l'entreprise ci-dessous.
---
Sports virtuels
1×2 Network est un inventeur du football virtuel. La société compte 10 types de jeux de football dans son portefeuille avec plusieurs options de pari (non seulement le joueur peut parier sur l'équipe favorite dans son championnat national, mais aussi sur sa victoire en Ligue des Champions ou Europa League, en Championnat du Monde ou même Mode « Légendes »). Comme un bonus convenable – diffusion quotidienne 24/7.
---
Virtual Soccer
Un jeu de paris de football classique. Une interface simple et plus de 40 championnats à choisir combinés avec les séances rapides. En même temps, le joueur a suffisamment de temps pour prendre une décision (90 secondes entre chaque séance).

---
Virtual Football Pro
Une autre façon encore plus dynamique et fonctionnelle de faire le pari du football. Le joueur commence par choisir le pays en question, puis la ligue, puis il effectue un pari. Dans une minute, le résultat est disponible. Tous les paris du joueur sont rassemblés dans un onglet séparé.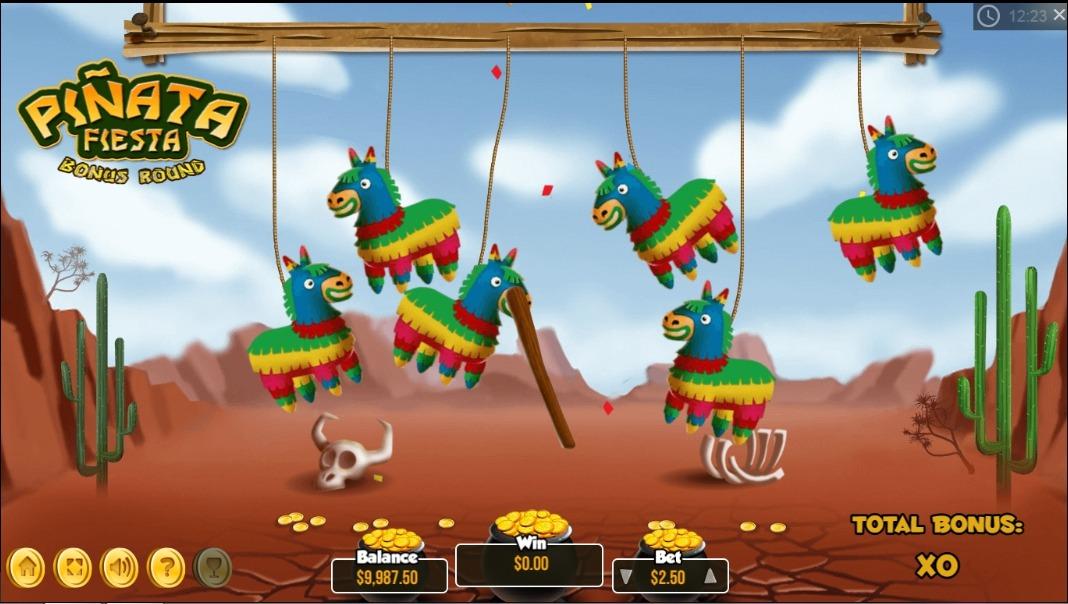 ---
Cependant, il n'y a pas que le football : les développeurs de 1×2 Network élargissent la collection de jeux. Ce fournisseur a tout : du rugby, plusieurs types de courses, du tennis et bien d'autres.
---
Virtual Tennis
Virtual Tennis est un joyau de la collection de 1×2 Network. Les options de pari comptent des indicateurs de couleur qui changent pendant le jeu. Des graphiques 3D et des effets sonores exceptionnels créent un effet de présence. Ce jeu a tout pour transformer un pari ordinaire en un véritable divertissement.



---
Table Games
Comme pour les sports virtuels, le portefeuille de jeux de table de 1×2 Network repère les rivaux. Il se compose de 21 solutions et comprend non seulement le « trio d'or » (roulette, baccarat et blackjack) mais aussi des jeux asiatiques exotiques (Sic Bo), de nombreux types de poker, craps, guerre des paris et d'autres jeux populaires.
Texas Hold'em
Un jeu parfait pour les débutants. Des popups avec des conseils qui empêcheront que le joueur se sente abasourdi et qu'il joue tête-à-tête avec le concessionnaire (aucun autre joueur autour) aident à vous concentrer sur votre propre jeu et faire la bonne chose.


---
European Roulette
Une façon pratique de jouer à la roulette classique. La table de roulette est assez grande pour placer des paris avec le confort en utilisant n'importe quel appareil. L'animation est également bonne, recréant l'expérience réelle du casino.

---
Craps
Un jeu qui est le favori de nombreux grands joueurs. Le jeu de 1×2 Network a tout pour plaire : une table classique, des conseils pour les débutants et de nombreux paramètres réglables. De plus, de nombreux fournisseurs oublient souvent d'ajouter craps à leur portefeuille, de sorte que la solution de 1×2 Network conviendra à l'opérateur.

---
Machine à sous
Les machines à sous de 1×2 Network impressionneront chaque joueur aimant le style rétro. Malgré le fait que les jeux sont pleins de fonctionnalités avancées (tours gratuits, multiplicateurs et jeux bonus), la conception est bien classique.
Cependant, si vous cherchez quelque chose d'ultra moderne, 1×2 Network a une solution – les machines à sous Iron Dog Studio.
Thor: Stormlord
Une machine à sous à cinq rouleaux avec 25 lignes de paiement inspirée de la mythologie scandinave. Le jeu se fait remarquer non seulement en activant les tours gratuits et un symbole bonus mais aussi un multiplicateur et un joker.
Pendant le jeu bonus, le joueur doit choisir des pots avec de l'or. Le jeu se termine lorsque le joueur choisit deux pots vides.

---
Candy Cash
Le boum des bonbons ! Cette machine à sous délicieuse a 5 rouleaux et 9 lignes de paiement. Un schtick de ce jeu est un symbole de bonus. Même l'un d'entre eux lance un mode tours gratuits. Plus il y a de symboles bonus sur les rouleaux, plus le joueur reçoit de tours (1 symbole vous donne 5 tours, 2 – 10, 3 – 15, 4 – 20 et 5 – 25 tours).

---
Mini-jeux
Cartes, Keno, fléchettes, courses… La liste des jeux à gains instantanés est également assez longue. Une occasion en or pour ajouter quelque chose de nouveau et d'intéressant au portefeuille de votre casino.
Tutan Keno
Une vraie attraction pour les amoureux du Keno. Choisissez les chiffres et découvrez si vous avez de la chance.

---
Race the Ace
Le but est super simple – deviner quel as traversera la ligne d'arrivée en premier. 7 cartes placées sur la table sont exclues du jeu. Les autres sont montrées une par une. La couleur de chaque carte définit quel as avancera.

---
Principaux avantages
Une large gamme de jeux
Un portefeuille de sport virtuel unique diffusant 24×7
Les jeux sont disponibles depuis n'importe quel dispositif
Sécurisé et crédible à 100 %
De nombreuses options pour la personnalisation et l'image de marque
---
Jeux mobiles
Les jeux 1×2 Network sont faits en utilisant Flash. Toutefois, compte tenu du fait que cette technologie rendait impossible de jouer sur des dispositifs mobiles, tous les jeux sont maintenant au format HTML5 afin que les joueurs puissent jouer sur n'importe quel dispositif.
---
Sécurité et octroi de licence
En tant que fournisseur britannique, 1×2 Network bénéficie de l'octroi d'une licence de l'UK Gambling Commission ainsi que de la licence Alderney.
Quand il s'agit de la sécurité et de la qualité du logiciel, 1×2 Network le prend très au sérieux. Ce fournisseur est certifié Gambling Aware, RNG Certificate et NMI Testing.
Le meilleur indicateur de crédibilité est une liste des casinos populaires utilisant le logiciel 1×2 Network. Cette liste compte plus de 90 marques, y compris WilliamHill, Bet365, Bwin et VBet.