 Football betting every 90 seconds
Innovative games
Want to get
1X2 Network

games for your casino?
1 X 2 Network
is the pioneer of virtual football and also offers bingo, scratch-cards, slots and other games. Found in famous casinos of the world, it is definitely great acquisition for yours.
Pros :
Great variety of games
Pioneers of virtual football
Cross-compatibility
Table games of high quality
Solid reputation
Cons :
Not the best provider of slots
Limited distribution of gaming content
1×2 Network is a real legend of the British gambling. During the last 15 years, this company managed to earn a great reputation but also build strong partnership relations with the leading market players. Today, in 2017 1×2 Network writes a new page in the gambling history and is ready for the new accomplishments.

About the company
1×2 Network (before June 2017 1×2 Gaming) was established in 2002 in Great Britain. The headquarters is in Hove (Brighton & Hove city). Even though this provider is super popular and reputable, it is still privately held and has a small staff (about several dozens of employees).
Unlike most of the modern providers preferring niche specialization 1×2 Network develops not only classic casino soft (slots & table games) but also virtual sports (tennis, horse & dog racing, soccer & rugby), instant wins games and keno.
Constantly adding new games to the portfolio, concluding new contracts, in June 2017 provider rebranded to 1×2 Network and introduced the "Iron Dog Studio" — a new sub-company.
---
1x2gaming Software
1x2gaming developed dozens of games over the past seventeen years. Their software runs smoothly across multiple devices ranging from PCs, Macs, and tablets, to all kinds of smartphones. Although some games published by 1x2gaming are demanding when it comes to processors and graphics cards, almost any animation or a 3D effect will play without stuttering at high frames per second rates.
The company is most well-known for its variety in virtual sports, from Virtual Football Pro to Virtual Rugby. For those who prefer slots, 1x2gaming developed and published over 40 different slot machines. The company doesn't lack casino and arcade games either. Most of the games under the "Numbers" category include the keyword Keno in their titles. To make virtual sports even more interesting, you can play Darts 180 and Penalty Shootout games. Both can be found under the "Arcade" section.
All games can be played through a web browser, which is an easy way to access your account on different devices and operating systems without any issues. Simply log in to your account and continue where you left off, or try out a brand new game. HTML5 format is the key element to a successful and satisfying mobile gaming experience, as games have been optimised for all devices out there.
---
1x2gaming API Integration
If you are thinking about implementing 1x2gaming software into your online business, there's nothing to worry about — SoftGamings will handle everything for you. All you need is our single unified API which will allow you and your customers to access the latest offerings from 1x2gaming.
One of the most important things is that by using our unified API, you get the latest releases from 1x2gaming in real time. Recommendations based on analysis allow you to offer each individual customer a special bundle of games and thus satisfy their gambling and gaming needs.
In the online gambling industry, great deals come 2 in 1 or sometimes even 3 in 1. With SoftGamings API, you get over 40 in 1 since there are over 40 other providers included in our unified API. That will save you both time and money, as there is no need to integrate each individual provider one by one.
Building a custom lobby in your online casino for 1x2gaming can be done in a short amount of time. If you decide to focus on this provider, that will probably be thanks to their high-quality games and our easy API integration.
---
Platform & Integration
1×2 Network soft integration is a perfect option for the operators preferring "One Wallet" system. All the games are integrated into the current wallet (gambler's account). At the same time, the company took care of the operators working with the popular platforms (OpenBet, iSolutions or Finsoft) so no integration problems will appear.
Once integration is complete, the operator will be able to customize the settings (e.g. min and max bets). Plus the client also gets a unique admin-panel providing the operator with the reports and an ability to administrate the bets.
---
Games
When it comes to a diverse portfolio, 1×2 Network is thinking ahead of the competitors. And it's not only about the quantity (the company has about 100 games, some of its rivals have more) it's about the diversity. Which provider can offer you slots & keno, table games & instant wins games plus the virtual sports?
You can check some of the company's solutions below.
---
Virtual Sports
1×2 Network is an inventor of the virtual soccer. The company has 10 types of football games in the portfolio with several betting options (not only the gambler can bet on the favorite team in its native championship but also on its win in Champions League or Europa League, in World Championship or even in a unique "legends" mode). As a pleasant bonus — 24/7 daily broadcasting.
---
Virtual Soccer
A classic soccer betting game. A simple interface and more than 40 championships to choose from combined with the quick sessions. At the same time, the gambler has enough time to make a decision (90 seconds between each session).

---
Virtual Football Pro
Another even more vibrant and functional way to take chance with football bets. The gambler starts with choosing the football country, then chooses the league, and then places a bet. In a minute the result is available. All of the player's bets are collected in a separate tab.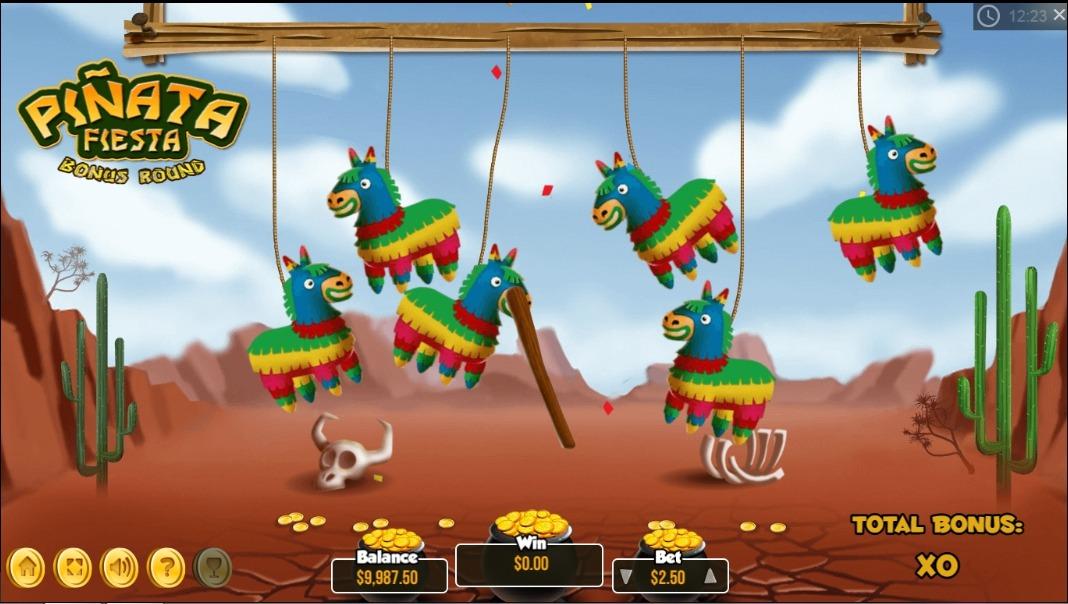 ---
However, not by soccer alone 1×2 Network's developers enlarge the games collection. This provider has it all: rugby, several types of racing, tennis and many more.
---
Virtual Tennis
Virtual Tennis is a gem of 1×2 Network's collection. The betting options are equipped with the color indicators changing during the game. An outstanding 3D graphics and sound effects create a presence effect. This game has everything to turn an ordinary betting into a real entertainment.



---
Table Games
As with virtual sports, 1×2 Network's table games portfolio spots the rivals. It consists of 21 solutions and includes not only "golden trio" (roulette, baccarat & blackjack) but also exotic Asian games (Sic Bo), numerous poker types, craps, war of bets, and other popular games.
Texas Hold'em
A perfect fit for the beginners. Popups with the hints won't let the player feel abashed and playing one-on-one with the dealer (no other players around) helps to concentrate on your own game an do the right thing.


---
European Roulette
A handy way to play a classic roulette. The roulette table is big enough to place bets with comfort using any device. The animation is also good, recreating the real casino experience.


---
Craps
A favorite game of many high rollers. 1×2 Network's game has it all: a classic table, hints for the beginners, and a wide range of settings. Furthermore, many modern providers often forget to add craps to their portfolio so 1×2 Network's solution will serve the operator a good turn.

---
Slots
1×2 Network's slots will impress every gambler loving retro style. Despite the fact that the games are filled with the advanced features (free spins, multipliers, and bonus games) the design is a pure classic.
However, if you're looking for something ultra modern, 1×2 Network has a solution — Iron Dog Studio slots.
Thor: Stormlord
A five reels slot with 25 pay lines is inspired by the Scandinavian mythology. The game has not only scatter activating the free spins and a bonus symbol but also a multiplier and wild.
During the bonus game, the gambler needs to choose pots with gold. The game ends when the player chooses two empty pots.

---
Candy Cash
Candy boom! This delightful slot has 5 reels and 9 pay lines. A schtick of this game is a bonus symbol. Even one of those launches a free spins mode. The more bonus symbols appear on the reels the more spins the gambler gets (1 symbol gives you 5 spins, 2 — 10, 3 — 15, 4 — 20 and 5 — 25 spins).

---
Mini-games
Cards, keno, darts, racing…. The list of the instant wins games is also long enough. A great chance to add something new and interesting to your casino's portfolio.
Tutan Keno
A real catch for the Keno lovers. Choose the numbers and find out if you're lucky.

---
Race the Ace
The goal is super simple — guess which ace will cross the finish line first. 7 cards placed on the table are excluded from the deck. The others are shown one by one. The suit of each card defines which ace will move forward.

---
Key Advantages
A wide range of games
A unique virtual sports portfolio broadcasting 24/7 daily
The games are available from any device
100% secure and credible
Numerous options for customization and branding
---
Mobile games
1×2 Network games are built using Flash. But considering the fact this technology made it impossible to play via mobile devices, all the games are now in the HTML5 format so the gamblers can play whichever device they want.
---
Security and licensing
Being a British provider, 1×2 Network obtains a UK Gambling Commission license as well as the Alderney license.
When it comes to security and the soft's quality, 1×2 Network takes it very seriously. This provider has Gambling Aware, RNG Certificate, and NMI Testing certificates.
The best credibility indicator is a list of the popular casinos using 1×2 Network's soft. This list has more than 90 brands in it including WilliamHill, Bet365, Bwin, and VBet.

---
1X2 NETWORK FAQ
In the choice of an online gaming provider, quite some things must be considered and critically looked into to dispel existing doubts and to reaffirm the authenticity of the gaming provider. Below are frequently asked questions about 1X2 NETWORK:

1X2 NETWORK is a software provider that has gained enough ground and footings in the gaming market. 1X2 NETWORK is the new corporate name for the 1X2gaming group of companies. The outstanding gaming provider was established in 2002, with a great innovative concept and a high level of professionalism. Since its establishment, it has built on the Foundation of Football 1X2 Ltd and has gone to pioneer engaging gaming content.

2. Is this gaming provider licensed and regulated?
Due to 1X2 NETWORK's commitment to trustworthiness and responsible gaming, the gaming provider has obtained independent certifications and licensing in numerous iGaming markets. 1X2 NETWORK licensed and regulated by the UK Gambling Commission, GLI, BeGambleAware, Quinel, and RNG certified. Gamers can be sure that the 1X2 NETWORK is worthy of trust based on the reliability and the reputation it has garnered so far.

3. How versed is 1X2 NETWORK's gaming portfolio?
1X2 NETWORK is a classic software provider that offers unparalleled products and services to casino operators. There are an array of products and services delivered by 1X2 NETWORK. These products are provided under two main platforms, that is, 1X2 gaming and IRONDOG Studio. The games are HTML5, and Flash development and they give the best gaming experience to players.

4. What types of services does 1X2 NETWORK offer?
The gaming provider offers a lot of engaging and meaningful games in its two main portfolios. The games feature fancy graphics, thematic-content, and captivating background music. For games in the 1X2 gaming 40+ mobile games and Flash games of 100+ including Virtual Sports, Table Games, Slots, Arcade games, Number Games, Instant Win Games, and Casino games. While the IRONDOG studio features Wai Kiki, 3D Black Jack, 3D Baccarat, Treasures of Horus, 3D European Roulette and Siren's Kingdom.

5. Which 1X2 NETWORK's games are popular?
There are many successful games in the 1X2 NETWORK gaming portfolio, and they are well-accepted and popular in the gaming industry. The portfolio features games that have well-meaning and engaging content, high-end graphics as well as gripping sound effects. Some of the popular games you can try out Virtual Champions, Virtual World Cup, Football 3×3, Fruity 3×3, Puppy Payday, Jackpot 3×3, Mamma Mia, European Roulette, Roulette Diamond, Three Card Poker, Sic Bo and Treasure of the Pyramids.

6. Why integrate 1X2 NETWORK through SoftGamings?
SoftGamings' unified API integration is well-packaged to seamlessly integrate the innovative games and products from 1X2 NETWORK on any casino. The expert team at SoftGamings are responsible for overseeing the daily requests of operators while the skilled customer support specialists are always on the alert to solve potential issues and respond to routine queries. The customer support is available and accessible round the clock, 24/7.

contact@1x2network.com
Adress: 56 Lansdowne Place, Hove, BN3 1FG