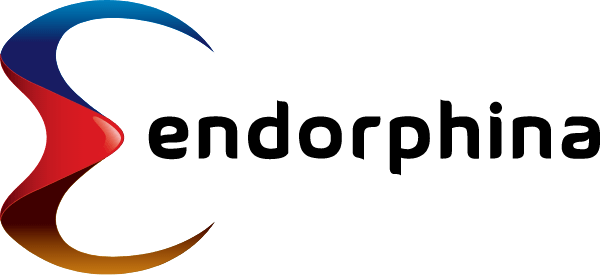 40+ games
Multiple genres
Good for millenials
Want to get
Endorphina

games for your casino?
Endorphina
is the winner of Best Online Slot Developer of 2015. Its rich graphics, marketability and the ability to spot future popular trends make it a valuable acquisition for any casino operator.
Pros :
Continuous improving of products
Good understanding of target audience
Focus on mathematical basis of games
Unique style
Tested in reliable laboratories
Cons :
Rather small game portfolio
Only slots
About the company
Endorphina is one of the most popular modern gambling soft providers. It's main forte — beautiful slots with strong attention to detail and interesting themes. A real treasure for the bored gamblers looking for something fresh and brand new.

Combining the high-quality dev standards with innovative technologies, the brand has quickly stolen the scene and took its place in the portfolios of the leading traditional gambling sites and bitcoin casinos.

Endorphina's history started in 2012 in Prague. A small (only about 50 employees) privately held company focused on video slots development both for PC and mobile devices.

Starting from 2015 (and up to this day) Endorphina is an active market player participating in numerous international gambling conferences and tradeshows. The company also partners with the most influential gambling operators worldwide (Every Matrix, BetConstruct, Soft Swiss, EASIT, iSoftBet etc.).

In 2015 the company receives its first award — "Product of the Year" at "Entertainment Arena Expo" in Bucharest. By the end of 2017 Endorphina has received a couple more trophies.

Endorphina Software
Although Endorphina software includes only slot machines, that might be exactly what you have been looking for. Over 40 games are available, divided into several categories:
Fruit games
Horror games
3D games
Oriental games
Unique games
Cute games
Classic games
Ethnic games
Some games even belong to more than one category, usually appearing in 3D games and one other section. The most interesting one might be the Unique games category, where you can find games such as Taboo, Cuckoo, 2027 ISS, Twerk, and Satoshi's Secret.
As you can see, Endrophina follows trends and comes up with games that follow trending topics such as Bitcoin. The world of cryptocurrencies peaked in popularity in early 2018 but Endorphina released the Satoshi's Secret slot in 2015! Having games such as this one will definitely help you with your search engine optimisation (SEO), which will further help you get new customers and appear high in Google searches.
Although offering new and unique games to your customers is extremely important nowadays, it is always a good idea to have good old fruit slots. Everything started with them — fruit slots were one of the first machines to appear online and will definitely have regular players for as long as the industry exists.
Endorphina API Integration
At some point, you need to decide where you want your online business to go, and if specialising in slot machines is the path you want to take, using Endorphina software and games is a no-brainer.

However, you might want to get a couple of other casino games, possibly stream those games online and maybe even implement sports betting. There are a lot of options, such as virtual games, virtual reality gambling, and esports. The best way to get all of these is by implementing our unified API.

SoftGamings API comes with over 40 providers and their games, including Endorphina. It is up to you decide which part of the API goes live on your website and which doesn't. It is important to have flexible software that can be customised whenever you desire, and that's exactly how our API works.

It was coded by people with many years of experience not only in programming but also in the online gambling industry. We take every client seriously and handle all tasks professionally, respecting the agreed deadlines. The time it takes to get the API working and running on your website depends on how much customisation you request.
Platform & Integration
Endorphina's soft integration always runs quickly and smoothly due to the thought-out logic of the client-side and the versatile API. Such a combination allows an operator to choose the most comfortable integration type that works for the particular platform.

As a nice bonus, an operator also receives full statistics reports right into the back-office.

Games
By the end of December 2017, Endorphina's portfolio consists of 42 video slots. Most of them are available as Flash (for PC) and HTML5 (for mobile devices) games.
The standard RTP rate for all the Endorphina games is 96%.

Apart from the classic bonuses, every slot in the world has (free spins, bonus games, expanding wilds) Endorpina's games are also equipped with the "gamble" option. This feature helps the gamble to multiply the winning amount by 2, 4 or more (and you can gamble your winnings several times in a row).

However, keeping in mind that "a picture is worth a thousand words" let's take a closer look at the most popular slots created by this Czech provider.

Satoshi's secret
The first ever video slot about Bitcoin. "Satoshi's secret" is a tribute to Bitcoin creator — Satoshi Nakamoto. The slot is noteworthy not only because of its unique theme and interesting Matrix-ish graphics but also because of two different bonus games.

The first one is activated once the "QWERTY" combination appears on the reels (not necessarily in one line). During the game, the gambler will have to choose a Bitcoin account (s)he wants to "hack".

The second one is available once 4 golden bonus symbols appear. During the bonus round, you have to choose one currency and predict if it's going to rise or fall.

"Satoshi's secret" slot was a part of a short-list "Game To Watch" during the "ICE Totally Gaming 2016" in London. This accomplishment helped Endorphina get itself noticed by the market leaders like 888 Holdings and Paddy Power plus to give a boost to the market presence.

Origami
Classic 5-reel slot with 10 paylines, a "gamble" feature, and a multiplier. "Origami" may seem too simple in comparison with the other games as it has no complex bonus games, no scatters or wilds.

However, the game is popular among the gamblers. Even without numerous bonus symbols "Origami" is very profitable due to the "multiplier cat", which helps multiply the winning amount by х2, х5, х10 or even х50. And, of course, in the great tradition of Endorphina slots "Origami" is colorful and super cute. A real pleasure to play.

Diamond Vapor
Another exclusive solution from Endorphina — a first-ever video slot about the vaping culture. Besides the topic of the hour the slot has an exceptional "gamble" feature — the gambler has to choose one vaper and if he will exhale more vapor the winning amount will be multiplied by 2.

Another bonus is a free spins round with an "expanding wild" feature (the symbols expand over the length of a reel). And, of course, an outstanding graphics and nice relaxing soundtrack as an icing on the cake.

"The Ninja"
A beautiful ninja-inspired slot: Asian warriors wearing masks, shurikens, karate sticks, battle-cries and a soundtrack styled after the old movies starring Bruce Lee.

"The Ninja" slot is also ready to surprise the gambler with an amusing bonus game. During the free spins round (10 spins) the black ninja will appear on the board and turn random symbols into wilds.

This slot didn't go unnoticed by the fans of Asia-inspired games. "The Ninja" has received the Slots Guide "Readers Choice" Award.

Key Advantages
Outstanding graphics
Vast number of different settings
Astonishing slot themes
Endorphina adds new games to the portfolio on a constant basis
The soft's quality is verified by iTech Labs
Endorphina's games can be used both in traditional and Bitcoin casinos
Games available via PC and mobile devices
Mobile games
At first, all the Endorphina's games were developed using Flash and couldn't be played via smartphones or tablets. But soon enough such a weakness was fixed and nowadays almost all of the provider's solutions have both Flash and HTML5 versions so you can try them on any device.

Security and Licensing
Unlike most of the modern providers, Endorphina never applied for a license under any jurisdiction (even though floating around the Internet you may find the info regarding the Endorphina's UK gambling license, which does not reflect the actual situation). This Czech provider has chosen a different approach when it comes to security and licensing.

Firstly, Endorphina partners with the independent test labs auditing its soft. E.g. all of the Endorphina's solutions were approved by iTech Labs.

Secondly, Endorphina, as a B2B provider works only with the licensed and 100% secure platforms. The well-known online casinos offering Endorphina's soft include Bit Starz, Vbet, Golden Star, Loki, Oshi, FortuneJack and many more.

At the end of the day, gamblers get an opportunity to play secure and fair high-quality games and the operators don't have to deal with an extra red tape. Besides, experienced gamblers already know that if the casino offers Endorphina's slots you can trust it.

Awards
During Endorphina's relatively short gambling lifetime the company managed to receive several awards. Their "debut" was a "Product of the Year" at "Entertainment Arena Expo 2015" in Bucharest. Later it also got Slots Guide "Best Online Slot Developer 2015".

Two provider's games — "Satoshi's secret" and "The Ninja" — have also received Slots Guide "Readers Choice" Award. And "The Ninja" slot also placed second in the "Best New Online Slot 2015" rating.

Adress: Kaprova 42/14, Prague, Prague 11000, CZ
Before you select a gaming provider, there are some things you must check out and carefully look into to dispel existing doubts and to reaffirm the authenticity of the casino provider. Below are frequently asked questions about Endorphina:
Endorphina is a provider is a leading gaming provider that unites the best online gaming experience and cutting-edge technology to create games that attract players for high-end acquisition and retention. The gaming provider pays utmost attention to the mathematical aspect of games creation, and this mathematics and algorithms used by the provider are very reliable and thoroughly trusted. Endorphina consists of a team of highly qualified professionals with proven experience in the industry.
2. Is this gaming provider licensed and regulated?
For a gaming provider like Endorphina who is committed to fairness, responsible gaming, and trustworthiness, pursuing and obtaining licensing and certifications from the iGaming markets is expedient. Endorphina is licensed and regulated by the Malta Gaming Authority, Game Care, and Gambling Anonymous. Hence, players can be assured that the games and solutions provided by Endorphina are tested and trust.
3. What types of services does Endorphina offer?
Endorphina is an online gaming software with an engaging gaming portfolio. The games are oriented on players of different playing preferences which include the beginners that newly enter the world of online casinos and experts that prefer to bet and to win big. The games provided by Endorphina are very stable and expertly developed.
4. How versed is Endorphina's gaming portfolio?
Playson имеет широкий арсенал превосходного гэмблинг-контента. Так, в портфолио компании более 40 многоканальных HTML5-игр, включающих в себя слоты, рулетку, настольные игры, игры с прогнозируемым исходом и социальные игры. Все они используют ультрасовременные технологии и HD-графику.
5. Which Endorphina's games are popular?
There are several games in Endorphina's portfolio, but some games are top-rated and unbeaten in the gaming market. The popular games include: Taboo, Durga, Jetsetter, Satoshi's secret, Fairy Tale, Lucky Streak. These games are what casino players will find engaging and highly rewarding when they try out.
6. Does Endorphina offer bonuses and promotion?
Games crafted by Endorphina come with many exciting features as well as bonuses. Some of the features include: Wild, Free Games, Multiplier, Scatter, Bonus Game, Gamble feature.
7. Why integrate Endorphina through SoftGamings?
SoftGamings' unified API integration is well-packaged to integrate the innovative games from Endorphina on any casino seamlessly. The expert team at SoftGamings are responsible for overseeing the daily requests of operators while the skilled customer support specialists are always on the alert to solve potential issues and respond to routine queries. The customer support is available and accessible round the clock, 24/7.