In 2021, gambling market will be worth of 90 billion euros, according to the independent market research group Technavio. As of 2017, online gambling is in full swing across various parts of Europe, but it wasn't always like that.

Early 1990's marked the rebirth of the igaming industry in Eastern Europe. Filling its Eastern market gap became possible following the collapse of the Soviet Union and subsequent renunciation of communistic regime that enabled new ways of working through rebuilding gaming's underdeveloped infrastructure in such countries like Latvia, Lithuania, Estonia, Poland and Bulgaria to name a few.

Foreign funding was approved, altering the evolutionary future of offline casino infrastructure, since gaming consumption simultaneously increased in both offline and online sectors, especially in Poland, Belarus, Bulgaria, Romania.

In this post we deal specifically with licensing and regulation principles in Eastern Europe, as well as ongoing legislative initiates on gaming services.

We have gathered informational guidelines, providing a legislative overview of Eastern European countries and gambling laws that govern the Eastern bloc.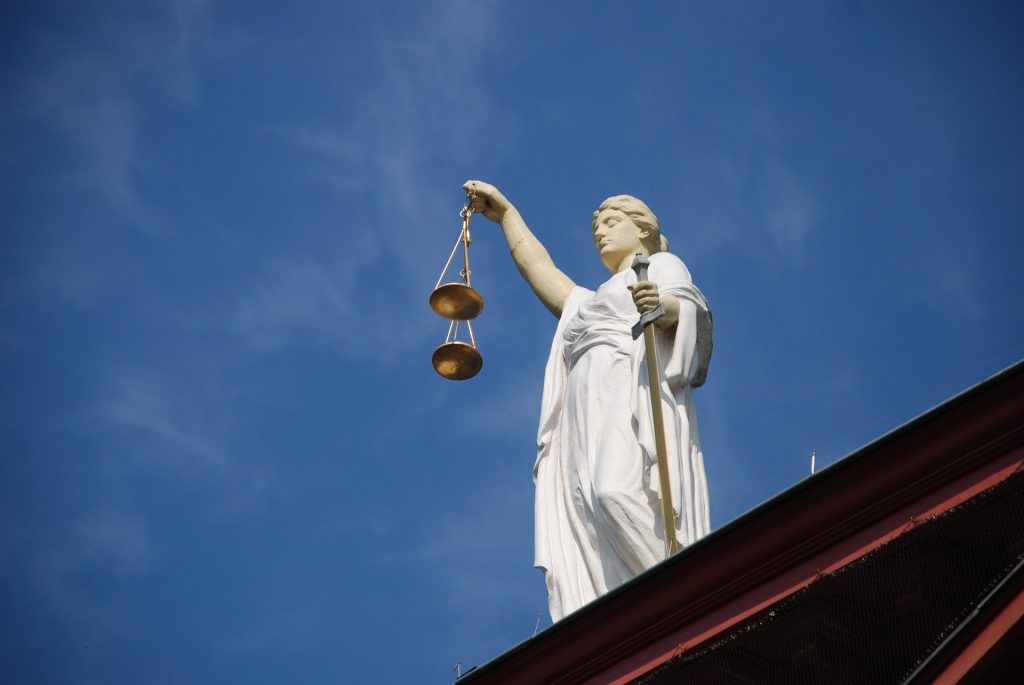 The gambling regulators in the aforementioned countries added some new legislation bills in the past year or so while some regulations are on the verge of being brought into law as well.The Latvian Gambling Supervisory Inspection (IAUI) made an effort to crack down on illegal gambling websites. Websites operating in the country that does not have a proper gambling licence were blacklisted, and the list currently holds over 1500 domains.The parliament of Lithuania unanimously agreed on the new gambling regulations that should ensure higher supervision of casino operators. All gaming machines in the country will need to be connected to a centralised electronic control system. This will ensure higher control of slot machine activities, protection of data, and accounting transparency. The new system will become obligatory starting November 21, 2021.

The new gambling regulations in Poland are set to enter into force on January 18 of this year. The new laws will only relate to some documentation procedures. Poland also added over 5400 websites who do not own a proper licence to their blacklist.

While we mentioned before that the betting advertising in Bulgaria is strictly regulated, the new bill that threatens to ban gambling related promotional activities all together is gaining a lot of traction. Namely, the two major political parties in the country expressed support for the bill to pass.
Licensing in Latvia
High licence costs
Licence to be renewed once a year
Age restrictions
50% of management must be Latvian residents
Software equipment should be regularly tested
Prior to 1998, Latvian gambling market wasn't properly regulated. Half a decade later, a handful of legislative guidelines were issued giving a post-factum statement and forcing casino operators to either apply for a licence or leave.

The procedure of getting a licence was specified accordingly: submitting an application to the Lotteries and Gambling Supervisory Inspection of Latvia, paying a fixed application fee €427.000, along with fees, requesting additional permissions.

Latvian gaming licence is active within a period of 1 year, after which it must be renewed. Gaming software equipment must be tested by respective regulatory bodies accredited by the EU. It should be also noted, that at least 50% of shareholders must reside in Latvia and use the services of Latvian commercial bank.

It should come as no surprise that people aged below 18 have no permission to gamble online. In 2006 and 2011 additional laws were passed, threatening to deny international operators' access to the Latvian gaming market. Furthermore, gaming reduction strategies had also been put in place. In 2014, The Latvian Lotteries and Gambling Supervision Inspection authority has added a number of domains to its blacklist of gambling websites.

Licensing in Estonia
A minimum of 2 licences required
Validity period: unlimited
Low licence cost
Low tax
Age restrictions
Estonian government imposed gaming regulations in 2010, one year before opening its market to international gaming businesses. The outcome of these regulations resulted in forming a regulatory act (aka Gambling Act) and the Gambling Tax Act, both clearly state that a gaming operator needs two separate licences to conduct a legal online gaming business: an activity licence and an online gaming licence.

The first mandatory licence is the activity licence (€47 933.73) that has been designed to audit companies' internal practices, detect any Gambling Act's compliance gaps or failures, if there are any. The activity licence is granted for an unlimited period of time.

The second type of licence is an online gaming licence. It cross-examines companies' tax history and personnel. It is valid through the period of 20 years and can be obtained through the Estonian Tax and Customs Board. The tax for remote gambling is 5% in Estonia.

Casino operators (can be public or private companies) are required to have share capital of at least €1m and hold both an activity licence and an operating permit. Having two of these licences at hand, a licensee is eligible to organise one of the following activities – games of chance, games of skill or totos.

Following gambling activities are allowed, but are still subject to regulatory approval: sports betting, horse race betting, poker, casino, bingo and lottery (state-only monopoly).
Starting from 2011, in order to improve investor relations, Estonian government lifted its local server-only ban, allowing international web hosting.

Age restrictions do matter in Estonia. It is permitted to play online gambling games if one has reached the age of 16 (lotteries) or 18 (totos). All the rest is prohibited until the age of 21.

Licensing in Lithuania
Any form of gambling is allowed
Formidable gambling establishment
Medium taxes
Strict jurisdiction
Non-nationalised lottery
Notwithstanding that the land-based gambling is legal in Lithuania ever since the Gaming Regulation was passed in 2001, a non-licensed online gambling form became illegal starting from January 2016. Sanctions were imposed against foreign operators that were organising remote gambling via Lithuania illegally.

The Gaming Control Authority monitors compliance with local laws, regulations, and policies, ensuring the protection of Lithuanian gambling market from illegal offers, as well as customer protection from uncontrolled gambling flows, preventing compulsive and underage gambling.

Foreign gambling websites that target Lithuanians can be and most definitely will be blocked if they don't have the proper licence, a physical office in the country, or a business partnership with a local land-based gambling operator.

A Lithuanian company have to be incorporated first prior to the online launch. Licensed gambling brands who wish to operate online in Lithuania has to share a capital of over €1.7 million.

Gaming Control Authority of Republic of Lithuania even issued a statement, underlying that in addition to blocking pre-existing illegal casino operators, it will plan further action aimed at the potential lawbreakers.

Once licenced, following activities can be conducted: table games, totalisator, betting, lotteries, bingo, machine gaming.

Worth mentioning that a tax base rate of 5% is imposed on the lottery. When operating bingo, totalisator and betting, a tax base rate of 15% will be imposed.

Licensing in Poland
Land-based gambling is legal, with the exception of online poker and online casino
Licence is valid for 6 years
Medium-high taxes
Gambling market is not privatised
Slow legal processes
Gambling wasn't regulated prior to the enactment of the Act on Gambling Games, which imposed limitations on land-based casino operators in Poland and outlawed every form of local online gambling.

Further disputes continued to break out. Polish-based online betting remained legal since the Act on Gambling Games was signed on June 30, 2011, yet online poker is still banned.
The 2011 amendment to the aforementioned Act certainly made things easier for EU-based online casino owners.

Shortly after EU authorities expressed their growing concerns about the non-free flow of products and services between member states, a number of regulations were added, to simplify the process. They allowed companies from EU member states to set up gaming operations in Poland with mandatory physical branches and at least one Polish speaking business representative was needed.

Sports betting businesses are still taxed 12% on turnover, and the licence for this type of activity grants for the period of 6 years solely to the Polish-based companies.
Licensing in Bulgaria
All-in-one licence covers every aspect of gambling activity
Regular gambling software check required
Advertising is strictly regulated
Unlicensed sites get blacklisted
High taxes
Unlike the aforementioned countries, Bulgaria doesn't hinder casino operation (both local and foreign). As of today, land-based and online casino operators are mostly welcomed.

Despite the legal status of online casino gambling in Bulgaria, it is regulated within its territory starting from 2008 (see Bulgarian Gambling Law). Bulgarian Gambling Law evaluates compliance with the determined requirements, regulates licence authorisation procedures and overviews taxes.

The tax rate for online gaming in Bulgaria was 15%. Years later, the government has found a new way to reduce inefficiency in the tax system, resulting in Bulgarian Gambling Reform Bill release. It was supposed to improve the ways tax services are organized and delivered.

One-time licensing fee of 100.000 Bulgarian Lev (€50) as well as a tax on gross profits instead of turnover were introduced.

The rules of licensing were promulgated in 2012 to meet the requirement of Gaming Law, leading to immediate legislative changes. All-in-one licence is now a prerequisite for legitimised business conduct within Bulgarian territory, otherwise an unlicensed online casino will be blacklisted.

Gaming activities can be conducted by Bulgarian-based or EU-based companies, although the regular gambling software check is unavoidable.

Various forms of gambling are still allowed, including sports betting, horse race betting, online poker, casino, bingo and lottery. Prior to 2014, online poker was generally unwanted. Since the legal status was granted, online poker presence was established. Nation-wise, Bulgarian players are allowed to play online poker freely, competing with EU-based gamers.

In terms of age restrictions, according to the Gaming Law of Bulgaria, people aged 18 and over are allowed to gamble online.

When it comes to gambling-related promotional activities, strict rules apply on the amount and distribution of advertising. As one might expect, the whole process is a bit more complicated than it actually sounds. The access to advertising channels is limited and only licensed casino operators can broaden its reach by securing an advertising space at the better rate.

This is the end of the first part. The second part, devoted to gaming licensing in Romania, Serbia, Montenegro and the Czech Republic, is coming soon.
The gaming scene in Eastern Europe has been growing steadily and this year it's set to reach its peak, both revenue- and gaming quality-wise. Many of the aforementioned countries' gambling authorities and legislators are looking to introduce new gambling bills and further regulate gambling.In Latvia, as of January 1, banks and financial institutions are banned from processing payments on behalf of online gambling sites that do not bear the Lotteries and Gambling Supervisory Inspection of Latvia (IAUI) stamp and are therefore illegal. Moreover, the IAUI announced the launch of a new self-exclusion programme that will allow players to exclude themselves from gambling activities for up to 12 months.In neighbouring Lithuania, the Seimas, their national legislature, has passed a bill requiring all gambling ads to run warnings about gambling-related issues and problems. Their aim is to safeguard people without jeopardizing the booming gambling industry. The bill is set to come into effect as of July 1.

The turn of the tide in gambling taxation could be seen in recent decisions of the Regional Administrative Court in Warsaw, ruling that online gambling card games are not subject to value-added tax (VAT), which is considered a big win for the state-owned Totalizator Sportowy gambling provider.

Across the Balkans, in Bulgaria, the State Gambling Commission has suffered a big blow with the accusations of its employees taking bribes from Vasil Bozhkov, one of the richest Bulgarians with stakes in gambling and lottery companies.

Bozhkov has been arrested and is facing serious charges that might cause the demise of his gambling business. In the wake of the scandal, a new bill was introduced, ruling that the State Gambling Commission will be supplanted by a new National Gambling Agency that will oversee gambling in Bulgaria.

The gambling market of Eastern Europe has been growing steadily over the years, but pandemic-ridden 2020 slowed down operators' efforts to expand their reach and bring gambling to new markets.With the COVID-19 vaccine rollout happening worldwide, it seems that life is getting back to normal. The gaming industry is pushing to make gambling legal globally and bring gaming innovations to various countries. Here's the latest update on gaming licensing and all things gambling in Eastern Europe.Ukraine and its Commission for the Regulation of Gambling and Lotteries (KRAIL) have approved the first-ever online gambling licence to Spaceiks LLC for its Cosmolot brand. The Ukrainian market is a newly-regulated one, and this five-year licence at a cost of $1.1 million is probably just the first of many.

On the other hand, in Latvia, the expansion of new live-dealer casino solutions continues. Playtech and its new partner casino operator 888Casino have agreed to host a bespoke Live Casino studio in Riga, Latvia from where exclusive Live Slots, Spin a Win, and other games will be streamed.

Poland is also set to break its own record regarding the value of its gambling industry which is currently set at €5bn. Ever since the 2017 Gambling Act opened the doors to online casinos, their number has constantly risen which has resulted in coffers full of money for the Polish government and operators.

However, some countries in the CIS markets, such as Lithuania, have experienced a sharp decline in gambling activities in 2020. What's more, the Lithuanian Gambling Supervision Service has published further rules regarding the mandatory warnings on the negative influence of gambling on all gambling ads and sponsorships.