If you've missed any major space action, you can experience it now with a new NetEnt sequel. Space Wars™ 2 Powerpoints™ comes to the small screen and allows you to travel through the Galaxy in search of hefty wins.

The original Space Wars™ slot had a lot to offer, creating a loyal fanbase. Its sequel will hopefully do the same, thanks to all the loveable extraterrestrial characters that demand your attention.
Space Wars™ 2 Powerpoints™ is a high-volatility slot with a wide range of top-tier features, including intriguing symbols like bombs, wilds, zappers, and blasters. Any win-inducing combination will surely knock you right off your seat. These combinations provide players with the best this outer space game has to offer — landing adjacent symbols that allow for an increasingly powerful feature.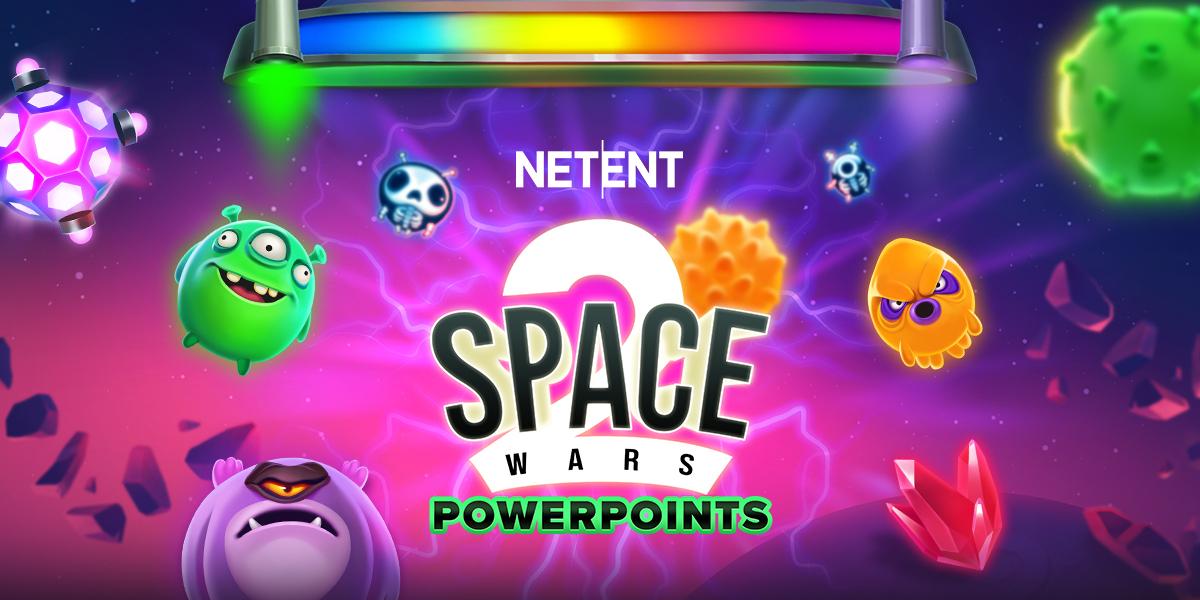 Additional information
This news item is about game provider NetEnt. You can get more information on this provider.
If you are interested in getting games of this provider on your casino site, please click the button below.
Note that the symbols are also powerful on their own, moving players closer to bigger wins. For example, the column/row blaster blows away anything standing in its way. If you land a 4-symbol match horizontally, you'll receive the blaster symbol that will remove all other symbols except for the wild and feature symbols.
Finally, let's not forget to mention the titular Powerpoints™, the star of this slot. With each match, you'll get Powerpoints™ that go straight to the collect meter. As the meter fills up, the players move up and increase their win multiplier along the way.
Head of business development at Evolution, James Jones, said that this slot has all it takes to entertain players — from great graphics and fun characters to hefty features that make you feel adventurous. He added that the original game already found its fanbase, hoping that the sequel will do the same.