If you like Evolution's award-winning Lightning Roulette, you'll love the powered-up version that brings more action and fun to the screens — XXXtreme Lightning Roulette. This roulette game comes with interesting features, like Chain Lightning multipliers. That's not all! Double Strikes and the possibility to increase multipliers up to 2,000x will make all the players happy.

Similar to other successful games from Evolution's live gaming portfolio, XXXtreme Lightning Roulette combines a high RNG payout percentage and live dealer gaming. However, this game takes the high payout to a more extreme level.
This game brings one to five lightning numbers that carry lightning multipliers from 50x to 500x. These multipliers are generated and struck by lightning, just as they are in the original Lightning Roulette game. This is when the Chain Lightning effect comes into play, hitting additional bet spots with lightning. The storm then continues, potentially creating Double Strikes and increasing multipliers up to 2,000x.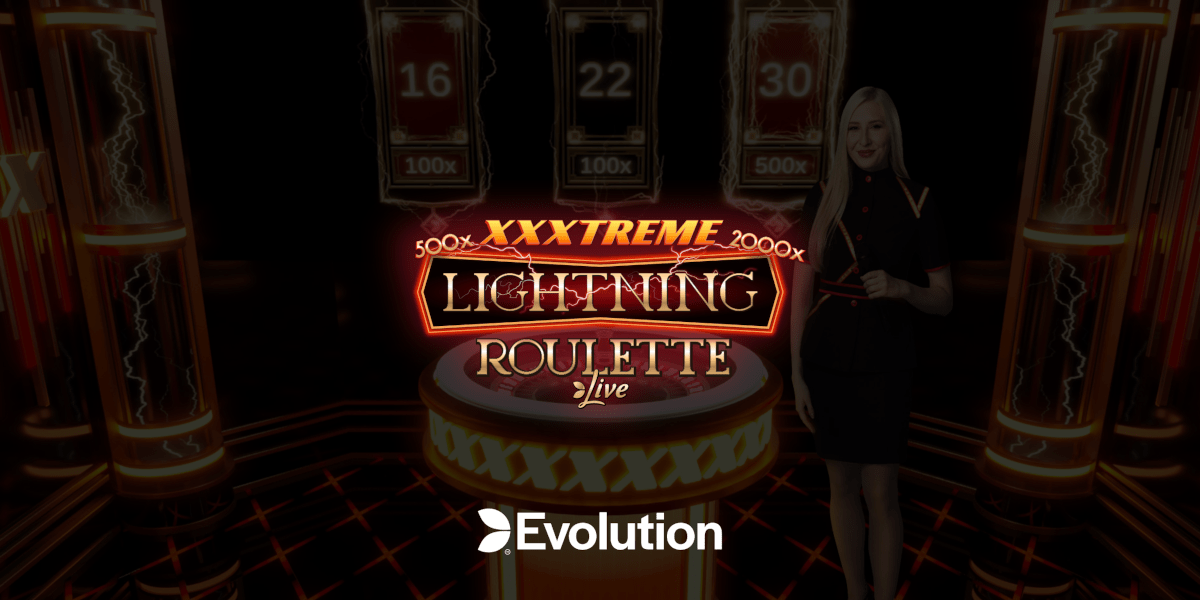 Evolution's chief product officer, Todd Haushalter, said that the original Lightning Roulette game has proven to be the most successful title in the last two decades and has paved the way for releases like Lightning Blackjack, Lightning Dice, and Lightning Baccarat. He added that XXXtreme Lightning Roulette gives players what they have asked for — bigger multipliers and more gaming opportunities.
Additional information
This news item is about game provider Evolution. You can get more information on this provider.
If you are interested in getting games of this provider on your casino site, please click the button below.
He noted that some players want a more volatile roulette game, making this one ideal with more winning chances and bigger gameplay. Haushalter said that XXXtreme Lightning Roulette comes in a wonderful new red, black, and gold studio setting and takes entertainment to new and more exciting levels.
XXXtreme Lightning Roulette is available for play right now, so try your chances!