EGT Interactive has been part of the iGaming industry for more than 18 years. As a successful and accomplished company in such a highly competitive sector, EGT Interactive is credited with valuing innovation and modern technology. As part of its mission to remain successful in the industry, the company has decided to take a new step forward, hence the rebranding process into Amusnet Interactive.
In light of this news, EGT Interactive has come out with a statement declaring its gratitude for everyone's support and stating its pride in the well-known legacy. However, the company has also noted that new opportunities should be embraced and that it's eager to see what comes next.
Additional information
This news item is about game provider EGT Interactive. You can get more information on this provider.
Learn more about "EGT Interactive"
If you are interested in getting games of this provider on your casino site, please click the button below.
EGT's new name reflects its desire for development and innovation and its promise to stay on the same level when it comes to service and game quality. Additionally, the company will diversify its portfolio by combining traditional and beloved classics with modern and innovative technology trends. Amusnet will keep the same team of highly ambitious professionals while excelling and reaching new heights.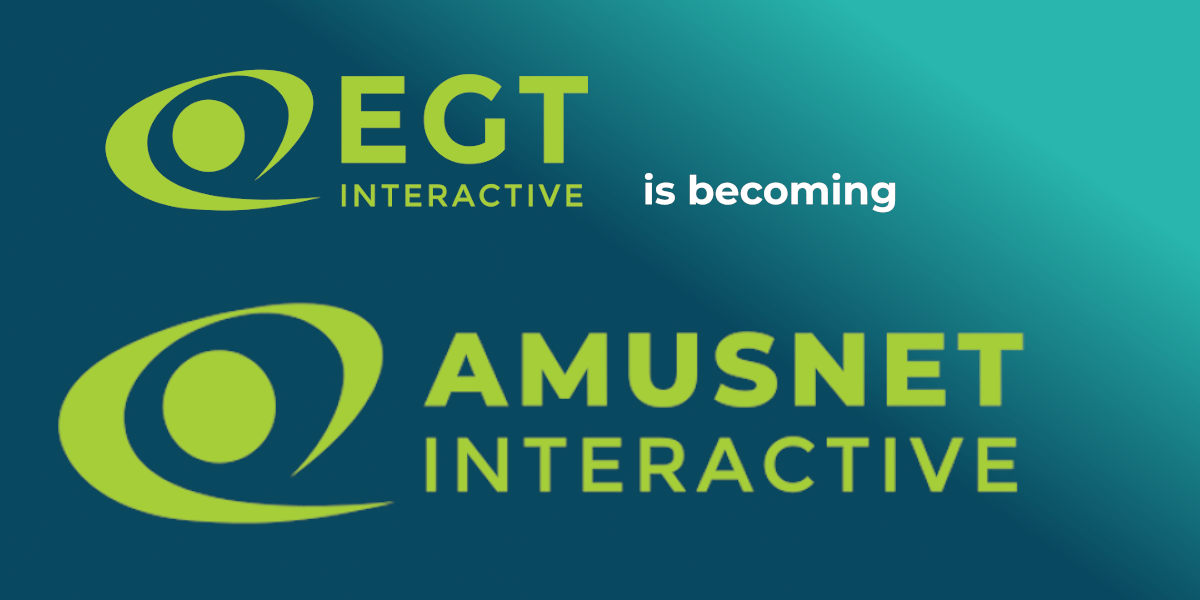 Players should not fear missing out on the beloved EGT Interactive titles, as all the same slots and games will stay available under the new name. At the same time, Amusnet Interactive will introduce new titles in all game categories, including slots, keno, lotto, and more.
The company stated that it would introduce new functionalities and features for more exciting and engaging play. Players can expect things like top-of-the-class graphics, interactive features, innovative and exciting mechanics, a redesigned casino lobby, improved API protocol, and many more noteworthy points.
The last EGT Interactive statement assured players that the new brand positioning would not affect the company's core values. Instead, Amusnet Interactive will offer a new and improved level of service to users worldwide.