PG Soft is a budding new game developer who has managed to reach the stratosphere of casino gaming in an incredibly short time. Its cutting-edge graphics and unprecedented gameplay blew everyone away at their debut appearance on London ICE Totally Gaming 2017.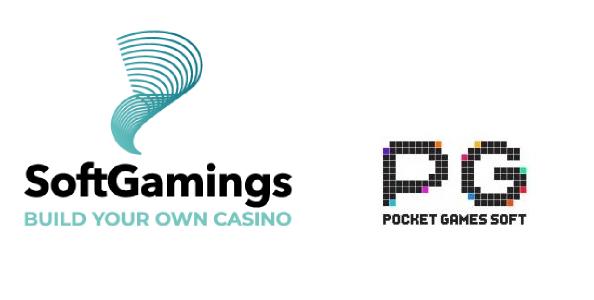 Thanks to the successful partnership recently established with Pocket Games Soft, SoftGamings will now be able to incorporate PG Soft groundbreaking and attractive games into their portfolio. Casino operators who decide to add them to their libraries will have the edge over the competition by offering something new and not yet seen on the casino gaming market.

PG Soft attribute the success of their gaming platform to the integration of the carefully engineered SmartBot automation and the sophisticated and targeted algorithm structure. These are the most important components which can help businesses come to a successful takeoff.

PG Soft has recognised the needs of demanding and tech-savvy customers who believe that HTML5-based gaming does not cut it when it comes to user experience. Instead, they develop on iOS and Android, which allows them to offer incredible aesthetics and dynamic gameplay to casino operators and players.

SoftGamings is incredibly content that they have managed to enrich their already impressive unified API package with a renowned name such as PG Soft. Pocket Games Soft is now one of the numerous providers on the list, enjoying the company of NetEnt Live, Vivo Gaming, BetGames.tv, Asia Gaming, Authentic Gaming, Evolution Gaming, and more.

When asked about it, the Director of Partnerships at SoftGamings, Irina Sazonova, said:

By having all of these features put together in one platform, casino operators will have a never before seen chance to experience growth, increase revenue, and reach out to an army of new players.