It would seem, what's the big deal with little digital men playing football? They are a product of simulation after all, even if it is extremely realistic. However, there are thousands of people who love not only to cheer for pseudo-Barcelona, but also to bet on game outcomes. A few years ago bookmakers and developers figured that gamblers are willing to bet even on coin flips — and the first solutions, now known as 'virtual sports', appeared on the market.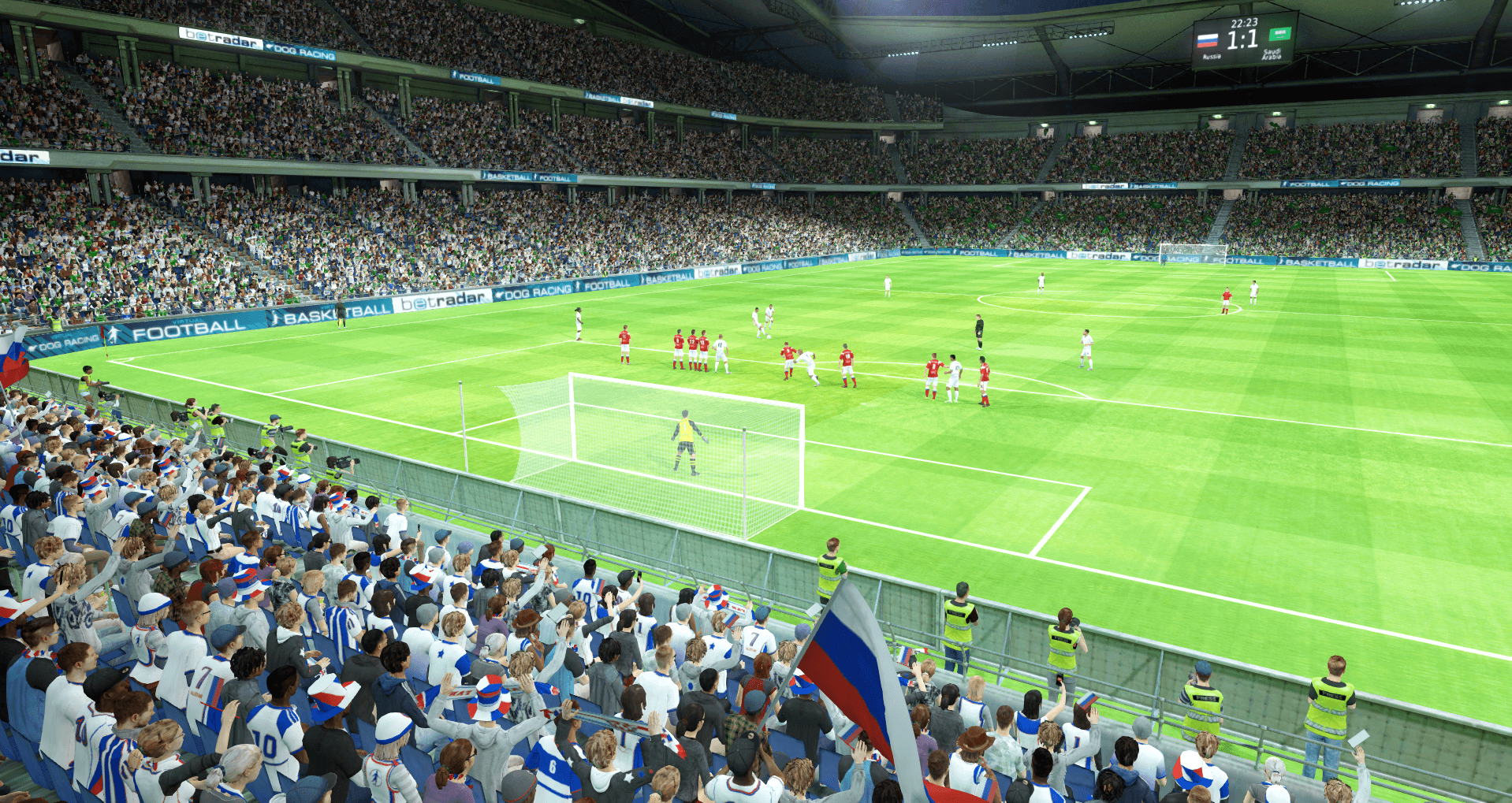 Virtual sports is a video game, which re-creates real-life sporting events using computer graphics. Game results are determined by a built-in algorithm, which has different characteristics and skills based on real teams and players. Virtual games' outcomes tend to be pretty unpredictable, and cases are not rare when the strongest team loses to underdogs several times in a row.

Virtual sports betting is gaining popularity because major, popular sporting events are held not that often, whereas in a virtual world the UEFA Cup may be played out every day. A virtual football game takes only a few minutes, therefore events can be run back to back. That greatly increases casinos' turnover due to frequent bets of their users.

Virtual sports bets are an essential attribute of numerous sportsbook platforms, such as Betradar, Golden Race, Kiron, Betgames. Sportsbook software is embedded into an existing online platform or comes with it if a client chooses development from scratch.

Best sportsbook solution providers
As of today, a lot of software developers offer sportsbook products. These developers include comprehensive companies, such as Playtech and Novomatic, who also make gaming content for online casinos. If you want to stand out in competition, be ready to shell out for individual design and reputable vendor's software, which is rather expensive. Without going into the technical details, let's look into the key features of sportsbook software using the example of top-of-the-line solutions of Betradar and Betgames:
lots of popular sports, including football, basketball, tennis, races, cricket, Formula One;
flexible outcome odds management with the ability to set up a game schedule and a profit margin for every event or group of events;
optimization for brand features and a powerful system of plug-ins which may be added or disabled based on operator's needs;
customizable backoffice;
popular payment systems and financial management tools;
platform installation on a reliable server;
24/7 technical support and reporting tools.
SoftGamings experts will integrate the chosen platform into your online casino, using powerful, flexible, fully managed API. There are also White Label solutions available, which will personalize your brand and increase brand awareness.

Advantages of virtual sports for online casino operators
An entrepreneur thinks in financial categories, so criteria for effectiveness of every solution would be its profitability and payback period (preferably quick). With virtual matches being fast-paced and available around the clock, gamblers constantly make their bets, ensuring a stable income for your casino.
Every online game, from slots to virtual sports, has a profitability ratio, and it thanks to it that casinos stay afloat and thrive. The more users you have, the more money ends up in your casino, and some new gambling content will definitely help to expand your audience.
The number of interactive games is constantly growing, new sports are added and graphics are getting better. Players don't need to have outstanding intellectual abilities to master sports betting. Everything is very simple and easy to understand. In addition, many platforms allow gamblers to make bets long before an actual event: for example, they can choose an outcome of a game of season 20, even if it is season 1 now.
Virtual sports is a real treasure for online casinos. All you need to do is to connect a betting platform and configure it — and then you can enjoy profits. There are usually no issues with licencing, but you may need a separate license for operating in local markets (the UK for instance).