What could be better than meeting the legendary Greek gods? In a word, not much. The latest Play'n GO game, Rise of Olympus 100, will bring you right to them.

As you probably guessed, Rise of Olympus 100 is the sequel to a classic Play'n GO 2018 release, Rise of Olympus. If that game impressed you, then this one is going to blow you away.

If you don't remember where the storyline ended, it might be the perfect time to revisit Rise of Olympus since the new gameplay picks up where it left off. The mighty brothers Zeus, Poseidon, and Hades defeated their wicked father, Cronus, and united to rule the realm together.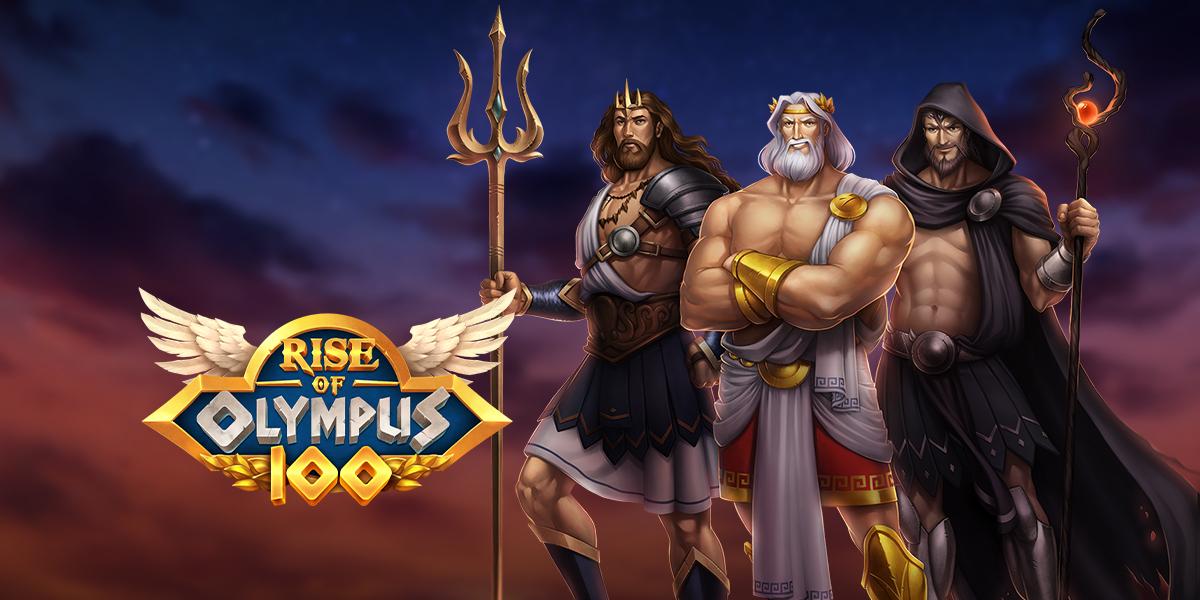 The reel's gameplay is similar to the 2018 release, but this one cranks it up to 100. You need to land at least three scatters to trigger the free spins round, in which the gameplay reaches its peak. Players will have 100 free spins to take advantage of, while the multiplier feature can rise up to 100x.

Don't worry; the Hand of God feature remains in its spot, meaning you can choose between the three gods to see how your potential rewards act in their hands. You'll be rewarded correspondingly depending on who you pick, Poseidon, Hades, or Zeus.
Additional information
This news item is about game provider PlaynGo. You can get more information on this provider.
If you are interested in getting games of this provider on your casino site, please click the button below.
You'll also notice the Clear the Grid prize, which adds a 50x multiplier and instant rewards.
When it comes to the slot's artwork, it's truly a sight to behold. Greek mythology is rich in content, and the game's top-tier animations and dynamic gameplay reflect that.
Charlotte Miliziano, head of games at Play'n GO, said that Rise of Olympus from 2018 was a hit among players, so it took the developers a couple of years to match the original's energy and appeal. She added that it made sense to revisit the old storyline in Rise of Olympus 100 and incorporate more history. She noted that this is an innovative release that players would love and expressed hope for a similar positive response.