An online casino owner should have a good handle on not only the financial and managerial sides of the iGaming industry, but also gaming content. In this article, we are going to discuss slot machines, the biggest part of online casinos and the primary source of revenue for operators. Knowing the classification and certain nuances of those games, you will have a better grip of what players need, what slots they look for and how revenue is generated.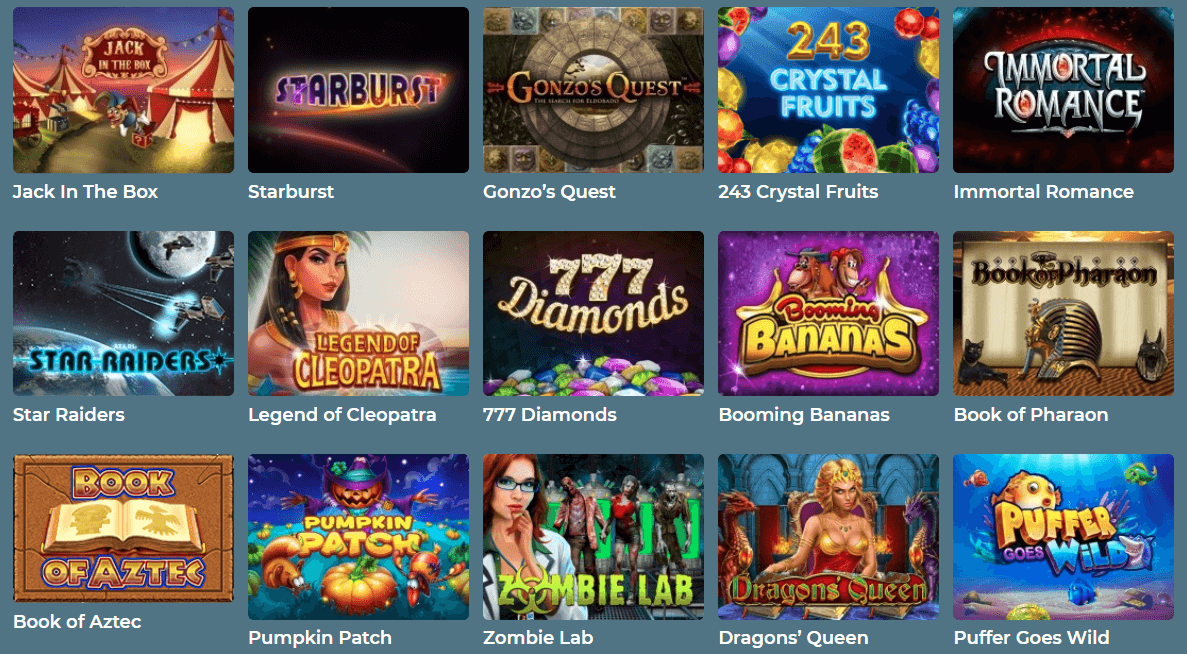 A slot machine is a creation of designers, programmers and mathematicians. Symbols, background and interface elements design is a job of artists who often make detailed sketches on paper, like the Net Entertainment team. As for maths, developers proceed from the premise that a game should be profitable for operators and at the same time attractive for users. After complex calculations, an RTP (Return-To-Player) for every slot is defined. Usually, this number is between 94-98%. In simple terms, it shows what percentage of money a player will get back in the long run. If a slot has 97.5% RTP that means for every €100 it will return €97.5 to a player.

Where does the rest €2.5 go? Well, that is casino's profit. Therefore, an online casino owner wants his players to choose low-RTP slots, while users conversely wish to bet in high-RTP machines. Now, that's some Hegel's clash of opposing forces! To sum up: casino owners are interested in promoting slots which give them maximum profit. And they do it successfully, including those slots in various bonus programs, free spins, no deposit bonuses etc. that give players a decent shot at winning big payouts since no one wants to play a game knowing that there is no chance of winning. Sometimes, the casino owners even opt for those slots with bigger than average RTP and relinquish a portion of their profit just to boost the traffic on their platform and get as many players to register and deposit.

The key is in the balance and including the best slot games in your portfolio, as they are bound to generate traffic and, consequently, the profits.
How a slot works: a short description
A slot machine consists of two main elements: a playing field and an interface with bet buttons. There is also a button which opens game rules, paytable, sound and video quality settings and autospin feature. In 5-reel slots there are usually 3 rows of symbols (sometimes there are 4). When you click the 'Spin' button, the reels start to spin vertically.

These virtual reels have various symbols on them. But, underneath, they consist of specific codes, usually in the form of numbers. When the Random Number Generator, which is the computer program in charge of producing a random sequence of those numbers (well, mostly binary codes using zeros and ones), gets activated, the numbers it comes up with will correspond to one of those codes on the virtual reel. Those codes, in turn, correspond to the symbols that appear in the actual game. The reels feature more low-paying than high-paying symbols, so there's no wonder why the jackpot ones are the most difficult to come by. This entire process is called the weighting of slots and is crucial in determining the win sequences.

But let's get back to what you see on the surface of a slot when you hit the "Spin" button. After a few seconds, the virtual reels stop and, if there is a win, the software awards a prize. So, how are wins defined? There are a certain amount of paylines in every slot (usually 10-50), and you can view their pattern in a rules section. A payline may be strictly horizontal or broken, and it goes through all 5 reels. If there are 2 or 3 same symbols on a line, starting from the leftmost reel, a player is rewarded coins according to a paytable. In most cases, after a spin, a player gets less money than he bets. This is called a 'False Win'. For example, you bet €0.20 and get 3 cherries on a payline which award you €0.05. Did you win? Yes. Is there a profit? No. But due to human psychology, a player does not perceive this 'win' as a loss since he still sees some funds being added to his balance.

However, we need to be careful with these false wins, and even the regulators have taken a hard stance against them. Namely, in February 2021, the United Kingdom Gambling Commission introduced a package of new safety measures that will ban all sounds and imagery that might give an impression of the celebration of such wins.

Furthermore, the volatility of slots also affects the payouts players can expect. This is a parameter that we get by combining the frequency of payouts, the risk level in the game, and the average RTP. Once you take all these figures into consideration, you can get slots with low, medium, and high volatility.

In general, the high volatility slots have bigger payouts. Still, these only happen once in a while. On the other hand, the lower volatility slots offer more frequent payouts, but the amounts are not that great.

Regardless, the volatility rate can be a deal-maker or a deal-breaker for many players, so the bigger their diversity in slots, the better.
Slot machines can be classified in several ways: by amount of reels, by theme, by bet limit and by volatility. There are of course other characteristics but we will not discuss them in this article.

Spinning columns are called reels. When it comes to the number of reels, slots may be classic (3-reel) and modern (5-reel). In general, most players prefer 5-reel slots since they are colorful, spectacular, bright, have more animations, bonuses and special symbols. They are simply more interesting than good old classics.

3-reel games have 1, 3 or 5 paylines and small bet limits (usually not higher than €0.20). They rarely have Wilds or Scatters and almost never have bonus games. These solutions generally attract retro-style lovers and players of older age. 5-reel slots are way more complex: on a big playing field of 15 or 20 symbols, there is a lot of room for creativeness. They can be equipped with bonuses of different levels of complexity, several kinds of Wild symbols, captivating 3D graphics and cutscenes.

Slots themes: this is pretty simple. Slots are commonly dedicated to Ancient Egypt, mythology, celebrities etc., and their themes are expressed solely through game symbols (for instance, in a game themed on Marvel universe there obviously will be icons with various superheros). Some developers (for example, Microgaming in their early days) do not bother at all and use the same engine and the same paytable, just replacing game symbols. In the end, we have 2 identical in terms of mechanics games with, however, different sets of icons.

Volatility can be low, medium and high. Low volatility games pay almost every spin, but the prizes are not really impressive. And contrariwise, high volatility games offer you a chance for a huge win, but winning combinations in those slots are pretty rare.

This parameter is sketchy, but some developers still specify it in their gaming products. Experienced players often pay attention to volatility and choose slots which suit their playstyle ("I want to win often even if the prizes will be low" or "I am okay with not winning for 20 spins and then getting a big win").

Bet limits. A slot machine usually has 1-3 adjustable parameters relevant to bet size: number of paylines, bet amount on one line and coin size. By changing these parameters, a player changes his bet on a single spin: from a few cents to dozens and hundreds of dollars. As a casino owner, you should offer slot games with flexible limits, since gamblers who spend large amounts of money, so-called high-rollers, love to wager a lot.

VR Slots. Virtual Reality slot games are the latest technological advancement in the world of iGaming. With the help of VR goggles, helmets, and special lighting and sound systems, players can get the most immersive and realistic gaming experience imaginable. They will feel like they are inside the game, and that is the feeling few other games can provide.

Should you add slots with progressive jackpots?
Yes, definitely. But calm down: in case of a jackpot win, a prize is paid by a game developer and not by a casino. However, this is applied only to so-called 'network jackpots', which are made up of bets made by players across all casinos that host the game in question. Some of the best (according to casinolistings.com) slots with network jackpots are Mega Fortune, Mega Moolah and Aladdin's Lamp.

The biggest ever progressive jackpot payout was close to €19 million. It was won on Microgaming's Mega Moolah slot game, which still has prize pools measured in millions.

In case of 'local jackpots', which are comprised of bets made by players at a specific casino, an operator has to pay it. But it's safe to say that by that point a slot will have already earned you more.

If a jackpot is won in your casino, it is a great advertisement, since all gambling websites and forums will noise abroad the news, which will promote your platform without you spending a dime. That's why we recommend you to additionally order progressive slots package. You will not regret it.