Have you ever imagined seeing all of your favourite NetEnt characters in one place? If so, then your dreams have come true. The world-renowned provider has released Superstars™, gathering all of the well-known names on the same reels for an unforgettable gaming experience.

Superstars™ abounds with bonuses, but you're probably more interested in the all-stars crew — Gonzo, Finn, Lady Pig, Brute, Space Wars™, and the jewel-studded Starburst™ octagram are there to raise the roof.
The bonus game boasts some free spins and a unique game board. During the bonus game and the free spins, players can collect dice that will allow them to move a red token all over the reels. When the said token lands on a special spot, it will trigger the bonus feature and increase the multipliers on the free spins reels.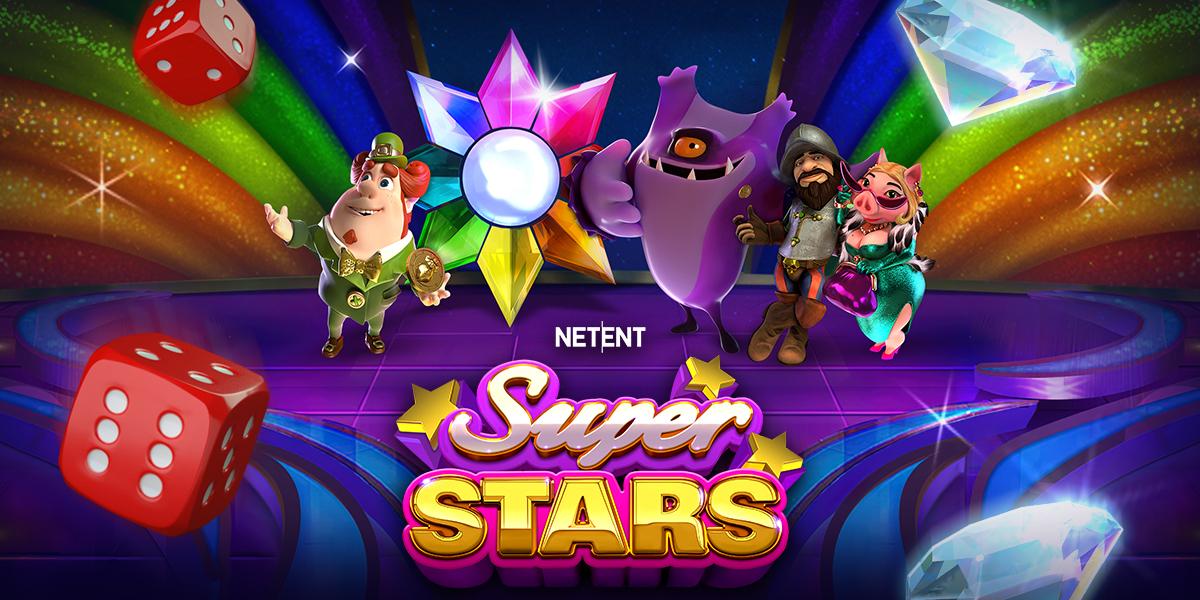 In case the player fills all the reels with multipliers during the free spins round, they will advance to the final game. Again, they can move the red token around the board and receive another chance to throw the dice or a bigger total multiplier on any square spot.
Additional information
This news item is about game provider NetEnt. You can get more information on this provider.
If you are interested in getting games of this provider on your casino site, please click the button below.
From there, players will go to the characters' landscapes, where they can enjoy more amazing rewards, including multipliers, bonus features, and a wheel mini-game.
Evolution's chief product officer, Todd Haushalter, said that the developers created an innovative game that's packed with great features and special characters. He noted that this game pays homage to some legendary names, especially in the bonus round that shows a different outcome with every entry.
Haushalter also praised the game's storyline, animations, and graphics, which complement the gameplay perfectly. He concluded that Superstars™ has a unique range of features that would surely appeal to players all over the globe.