If you're a fan of Play'n GO's Dynamic Payways games, you will definitely love its latest release — Hooligan Hustle. This adventurous and action-packed game is reminiscent of the British football craze, which means it will be quite a journey for all players.
You would be hard-pressed to find a slot theme as unique as this one. British football culture is truly one of a kind, so this title is ideal for those who want to experience the mayhem. It's a great choice for players looking for a change of scenery, as it also has a certain dose of humour involved.
Hooligan Hustle comes packed with features that will keep players engaged for hours on end. The thrilling atmosphere comes from the game's narrative, humorous style, great art, and quirky characters. The audio completely encapsulates the game's vibe and takes you back to some of the most popular British bands.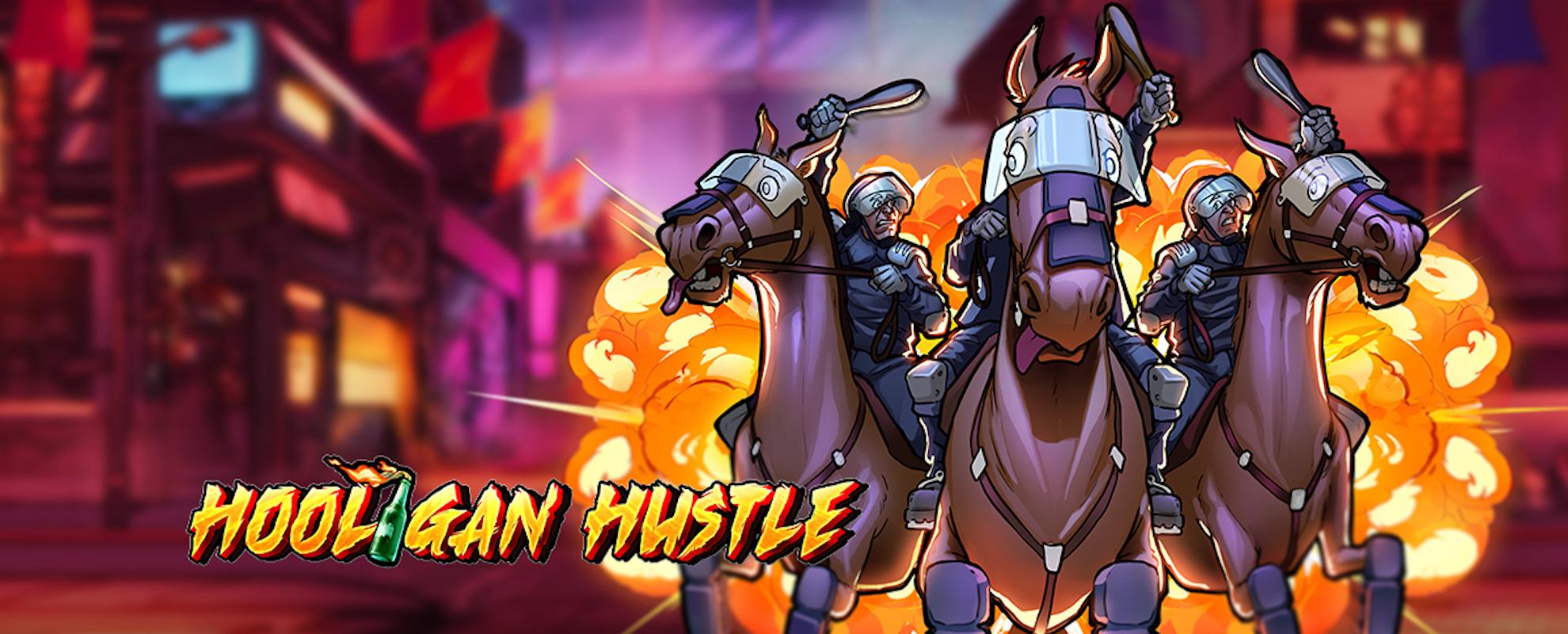 Additional information
This news item is about game provider PlaynGo. You can get more information on this provider.
If you are interested in getting games of this provider on your casino site, please click the button below.
Play'n GO added more fun to the game with British slang. Therefore, you'll encounter Lairy, Riot, and Anarchy — that act as free spin features. You should also keep an eye out for Rumble Row, a feature that shows a screen above each row, which is activated on random spins — awarding wild reels, 2x multipliers, or Double Trouble.
Hooligan Hustle also features splitting symbols and payway multipliers that increase the number of ways to win with every spin. What's more, all symbols, apart from scatters, are splittable.
Head of games at Play'n GO, Charlotte Miliziano, said that there aren't titles like this one — whose greater focus is on the football culture more than on the football game itself. She added that this game caters to a more diverse portfolio of players with a certain taste, which has allowed the company to appeal to a wide variety of users.