One of the biggest announcements this week comes from Evolution. The software provider and iGaming giant has announced a new game release, one that we have not seen before. Evolution launched Gonzo's Treasure Hunt™ — a unique game that combines live casino with slots, in the first-ever cross-style gameplay with the option to activate VR mode.

You might be confused about the famous slots character Gonzo appearing on Evolution's platform, but this is the first Evolution game ever to use NetEnt's intellectual property. This comes following Evolution's acquisition of NetEnt last year.

Combining the worlds of slots and live games takes Evolution in an entirely new direction, hoping to create an innovative online live game show.

Gonzo's Treasure Hunt™ introduces players to a new adventure with the ever-popular Gonzo. The beloved character comes to life as an AR virtual character in this latest instalment, joining you on your search to find hidden treasures in a large 70-stone wall.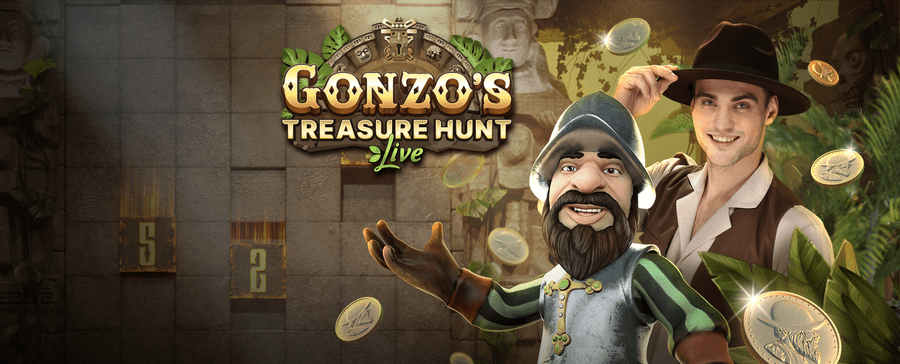 Using a VR headset and controller will only take you deeper into the storyline, enabling you to experience an immersive gaming adventure. That also means players can make wagers and on Gonzo's Treasure Hunt™ in VR mode — something we haven't seen before.
Additional information
This news item is about game provider Evolution. You can get more information on this provider.
If you are interested in getting games of this provider on your casino site, please click the button below.
Chief product officer at Evolution, Todd Haushalter, said this was the first time Evolution and NetEnt collaborated on a project since the acquisition. He continued by praising the idea of bringing a popular slots character to live casino games.
Haushalter added that Gonzo's Treasure Hunt™ is the first game to combine live casino and slots with such a high degree of control over the game. He said this direction is entirely different for the company as players get to control their actions in this cross-style game, unlike other slots games where the result is what it is. Haushalter concluded that this game would attract new users to Evolution, hoping for further growth and development for games of such control levels.