Playson has taken its expansion seriously this year if we are to judge by its new partnerships and freshly released titles. One of the latest additions to the provider's game portfolio is Stars and Fruits: Double Hit, in which Playson presents a new game mechanic.
Double Hit is seeing the light of the day thanks to this new slot, and its purpose is to enable players to spin across two separate grids simultaneously. This may not mean much to players from countries that don't require each spin to be at least five seconds long. However, players from Germany, where this rule is applied, know very well how beneficial Double Hit can be.
Basically, instead of a single 3×5 grid, this new slot title features two identical ones. However, you'll be paid separately for each of them, which automatically brings a greater winning potential. The individual payout is calculated left to right, while the rules are a bit different for special symbols.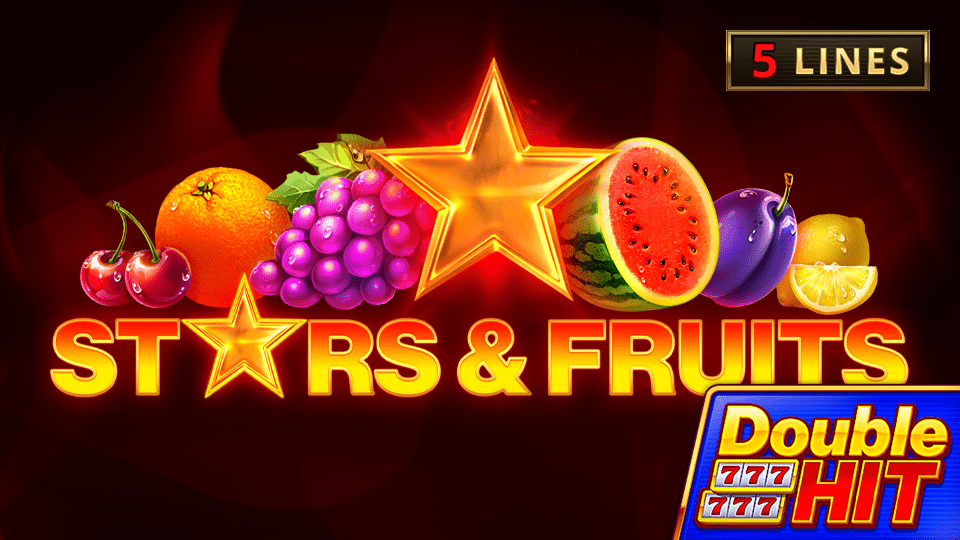 Additional information
This news item is about game provider Playson. You can get more information on this provider.
If you are interested in getting games of this provider on your casino site, please click the button below.
For instance, the payout in the case of landing Gold Star Scatter symbols has nothing to do with game fields or bet lines. In other words, if ten Scatters appear over both grids, you'll get your reward.
Playson has carefully built its Timeless Fruit Slots catalogue, and Stars and Fruits: Double Hit seems to fit in perfectly. The company's Head of Product, Vsevolod Lapin, thinks this new title will undoubtedly be a hit thanks to this new mechanic it's promoting.
Moreover, he is confident that German players will appreciate Playson's effort to help them play an exhilarating and lucrative game while respecting the legal minimum spin duration.