EvenBet has been present on the gambling market since 2004. They have offices all across the globe, including some of the biggest gambling markets like the USA, Malta, Russia, and Hong Kong. During the last decade and a half, they established themselves as one of the top suppliers for online gaming solutions.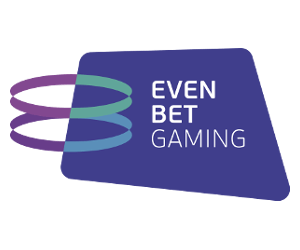 SoftGamings knows that they are getting one of the best poker solutions out there since EvenBet successfully launched 76 online poker rooms all over the web, and their list of clients extends to over 25 countries.

Apart from poker, EvenBet offers other casino games such as slots and roulette, while they also have sports betting and fantasy sports platforms. Some of their most well-known customers include Poker Grant, Trada Poker, Poker Mira, PokerDom, Vegas Games, Cyberdeck Poker, Esport Gaming, and others.

When it comes to poker, this company provides a list of 28 different variants of the game, including Texas Hold'em, Omaha, 7 Card Stud, Razz, Chinese poker, and many more. They also offer several tournament formats like sit-n-go's and freerolls, for example.

EvenBet poker package is truly impressive. They have a downloadable software that works on both Windows and OS X devices, while their games can also be played directly on any web browser with the use of HTML5. When it comes to mobile compatibility, EvenBet games work on both Android and iOS devices.

Fairness is of utmost importance, and EvenBet includes a certified and reliable random number generator with all of their titles. There's also multi-language support with a dozen of different languages and the ability to add more if a client demands so.

With their slick design, EvenBet games will provide an enjoyable experience to any poker enthusiast. While it is best to play poker on a desktop computer, mobile games look great as well, being well-adjusted to a small screen.

With such a high-quality poker package and a 15-year-long experience, it's hard to ignore the work of EvenBet. SoftGamings is genuinely happy to work with such a dedicated software developer, and this new partnership is destined to be beneficial for both companies.